Ahoy, squirts! Quint here one final time under the Fortune and Glory banner to put a nice little button on that series of passionate Temple of Doom defending articles.
Basically I just want to say thank you for putting up with my incessant soap box preaching on a film I believe is not only underappreciated by wildly misunderstood. I understand the flick doesn't work for everybody the same way it does for me, so thanks for allowing me to indulge this past week. I hope even Temple of Doom deniers found something interesting in the Fortune and Glory series.
Below you'll see a complete listing of every single Fortune and Glory piece for easy access should you want to be a completist and/or ever feel the need to revisit any particular article.
Frank Marshall Interview and Rare Photos
'Why Indiana Jones and the Temple of Doom is the Best Prequel Ever Made' by Quint
Harry Geeks Out Over John Williams' Temple of Doom Score
Posters of Doom! Rare Poster Art and Interview with Drew Struzan
'Doctah Jones! Or, How I Stopped Worrying and Learned To Love Temple of Doom' by Moriarty
Quint breaks down an early Temple of Doom draft and describes axed scenes/concepts
Nordling Bravely Defends Willie Scott
A rare look at some of production designer Elliot Scott's production paintings
BTS of Doom! Rare Behind the Scenes Pictures!
How Evil Indiana Jones Traumatized Papa Vineyard
1984 Spielberg Still Liked Temple of Doom
Writers of Doom! Quint's in-depth chat with screenwriters Willard Huyck and Gloria Katz
And that's a wrap. Many, many thanks to Frank Marshall for not only giving me much of his time and personal photographs, but also for cheerleading for me behind the scenes. This series wouldn't have been half as cool without his help. Also big thanks to my AICN compatriots Harry, Nordling and Papa Vineyard for indulging in my madness and contributing to this series and to Drew McWeeny for resurrecting Moriarty in order to participate. Drew Struzan, Phil Tippett and Willard Huyck and Gloria Katz also deserve a huge pat on the back for giving up some time to help make this series as good as it was.
Also a hearty thanks to Lucasfilm's Chris Argyropoulos, Mickey Capoferri, Lynne Hale and the poor Lucasfilm archive folks who slaved away to get some of the amazing art and BTS material in front of your eyes.
Most importantly I want to wish a very happy birthday to Indiana Jones and the Temple of Doom. Thank you for being so awesome and fun to defend! May some future geek celebrate you another 30 years from now.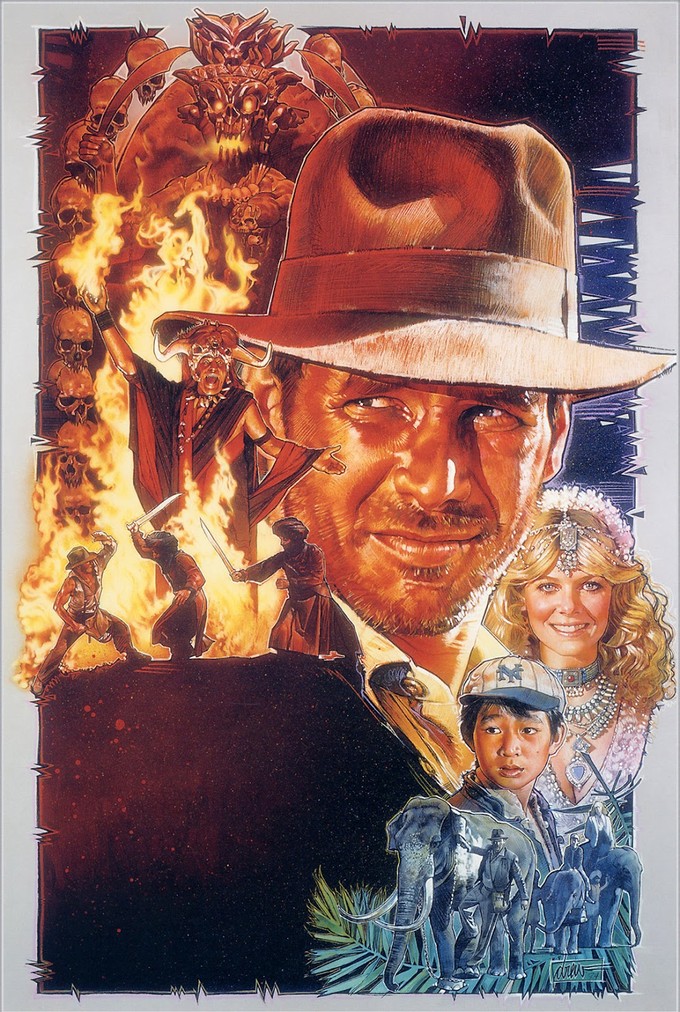 -Eric Vespe
"Quint"
quint@aintitcool.com
Follow Me On Twitter