Papa Vinyard here, now here's a little somethin' for ya...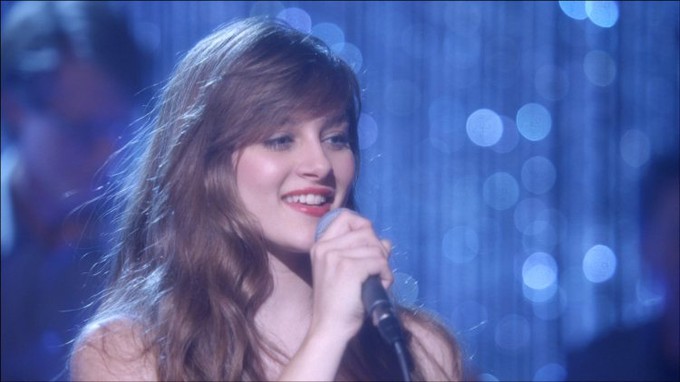 When Jon M. Chu announced that he was putting together a JEM AND THE HOLOGRAMS movie, he requested audition tapes from aspiring actors/actresses to fill out his cast. A little over a month later, and he's found his HOLOGRAMS: Aubrey Peeples (above) as Jerrica "Jem" Benton, Stefanie Scott as Kimber (Jem's sister), Aurora Perrineau as Shana Elmsford, and Hayley Kioyoko as Aja Leith.
All these actresses (save for 17-year-old Scott) are in the early-to-mid-20's range, and aside from Ms. Perrineau, all have already amassed some experience in the industry. Peeples had a starring role in SHARKNADO and currently appears on NASHVILLE, Scott is one of the leads of Disney Channel's A.N.T. FARM, and Kioyoko, also a Disney vet, played a racially liberated Velma in two live-action SCOOBY-DOO TV movies. When he asked for taped auditions, I kinda thought Chu was going to pick some girls up off the street, but it seems like his JEM AND THE HOLOGRAMS are going to have at least some level of industry savvy and knowhow.
Apparently, Chu has already begun shooting his JEM movie, updating the story to the 21st-century by making Jerrica a Bieber-like Youtube superstar who, along with her friends, treks cross-country "in an attempt to unlock a final message left by her father." Looks like we're getting this live-action reboot of JEM AND THE HOLOGRAMS sooner than we may have thought.
Do these young ladies measure up to your personal ideas of what JEM AND THE HOLOGRAMS should look like?
UPDATED (17:15): The film's official Tumblr page posted this pic showing the four leads' somewhat-hidden profiles as their respective characters. We can't see much, but least we know their hair colors!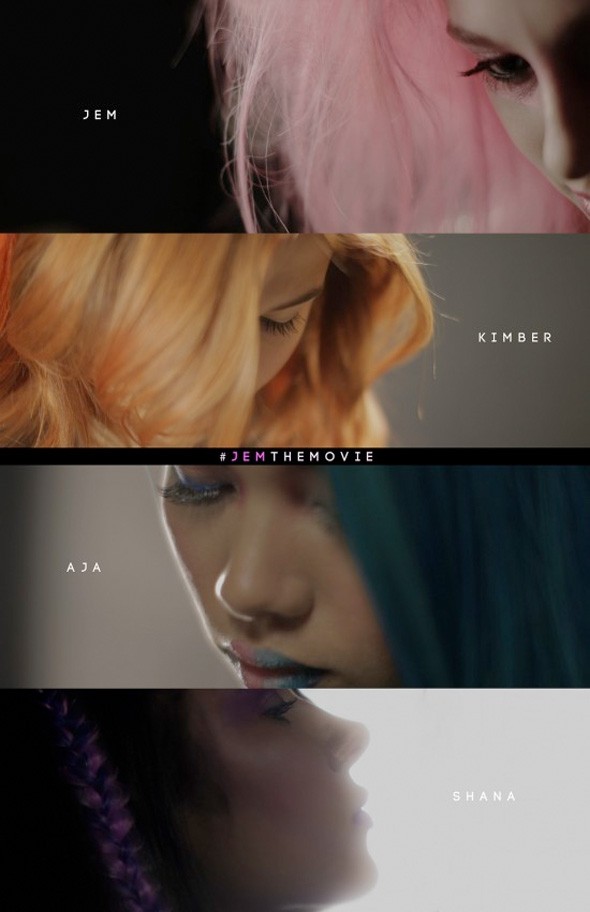 -Vincent Kim-Zahedi
"Papa Vinyard"
vincentzahedi@gmail.com
Follow Me On Twitter