Papa Vinyard here, now here's a little somethin' for ya...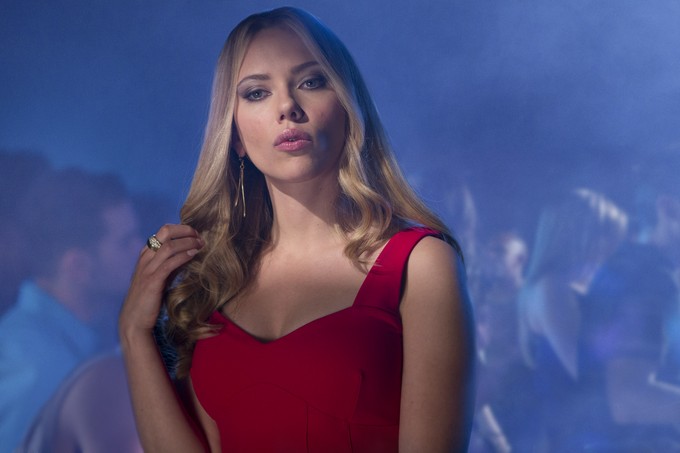 Jon Favreau's JUNGLE BOOK update for Disney may have just landed two very hot (career-wise) young actresses.
Scarlett Johansson and recent Academy Award-winner Lupita Nyong'o are in talks to join Idris Elba on Favs' update of Rudyard Kipling's 120-year-old story. Nyong'o would voice Raksha, the wolf who serves as Mowgli's adopted mother, and Johansson would play Kaa, the slinky snake with an appropriately serpentine tongue who tries, more than once, to turn Mowgli into a snack (or, considering her size, a rather hefty meal). Apparently, Nyong'o's negotiations are farther along than Ms. Johansson's, but considering her recent collabs with Favreau (including IRON MAN 2 and CHEF), her signing seems fairly certain.
Nyong'o as the mama bear character seems like a solid fit, but Johansson as Kaa (originally voiced by Pooh Bear himself, Sterling Holloway), described as the film's second villain, is really exciting. She was tricky and cool as both Black Widow and the female lead in DON JON, but aside from her bizarre supporting turn in THE SPIRIT, she's never really been an outright villain before. That deep, breathy voice of hers should lend itself nicely to the charming, dangerous character, while still leaving room for Elba's Shere Khan to be truly scary as the head baddie.
This adaptation seems to be moving farther and faster than the Andy Serkis-directed JUNGLE BOOK that Warner Bros, is developing, and already has a plum October 2015 release date picked out that it could very well meet if it gets in front of cameras within the next 6 months or so. It seems that Favs is nailing down celebrity voices to support his live-action Mowgli, who will probably be played by an unknown, increasing the commercial prospects of this movie quite a bit. I don't expect these are the last big names we'll hear attached to this project, as a few central animal characters have yet to be cast.
Whoever else they get, I'm still holding out for Favs to step up and voice Baloo himself!
JUNGLE BOOK will make you forget about your worries and your strife on October 9th, 2015.
-Vincent Kim-Zahedi
"Papa Vinyard"
vincentzahedi@gmail.com
Follow Me On Twitter