Hey Yo, Draven here.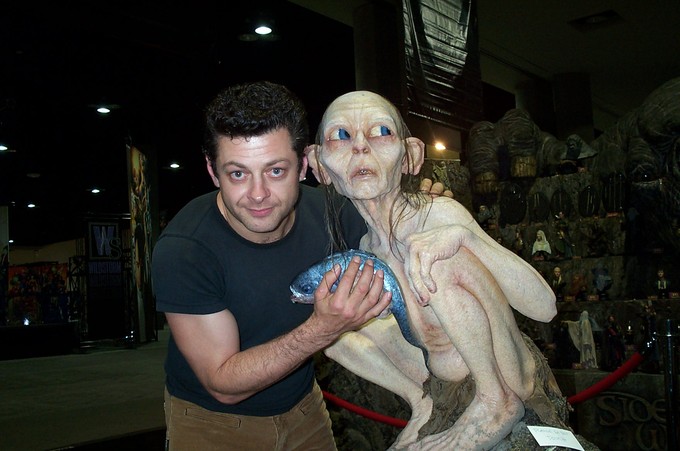 There have been many a lot of recent examples of similar films being developed at the same time. Just last year we had OLYMPUS HAS FALLEN and WHITE HOUSE DOWN and a couple of years ago we had two live action versions of Snow White with MIRROR, MIRROR and SNOW WHITE AND THE HUNTSMAN both being released.
We now have two different live action versions of THE JUNGLE BOOK in development. One at Disney that will be more family friendly and directed by Jon Favreau, and one at Warner Bros that had Alejandro Gonzalez Inarritu set to direct. He then dropped out and it looked like Ron Howard was going to take over for him but now according to THR, motion capture wizard Andy Serkis is going to direct the film in his feature film directorial debut.
This may seem a little surprising but according to the article, Serkis did Peter Jackson's second-unit work on his HOBBIT trilogy, including directing the barrel-chase scene in THE DESOLATION OF SMAUG. It isn't known yet if he is going to actually have a role in the film but I imagine with the amount of motion capture that is going to be required to complete the film he will have a role in front of the camera as well.
This seems like a great outside-the-box move to me and really has a chance to be successful. Nobody has a mastery or understanding of modern day motion capture like Serkis and that, along with the darker tone, is going to separate this from Disney's version.
Follow me on Twitter here!