Movie News
This New EDGE OF TOMORROW Poster Shows Cruise And Blunt Ready To Kick Ass!!
Here's the new poster for EDGE OF TOMORROW, Tom Cruise's trippy new sci fi epic for which we saw a fresh trailer not too long ago.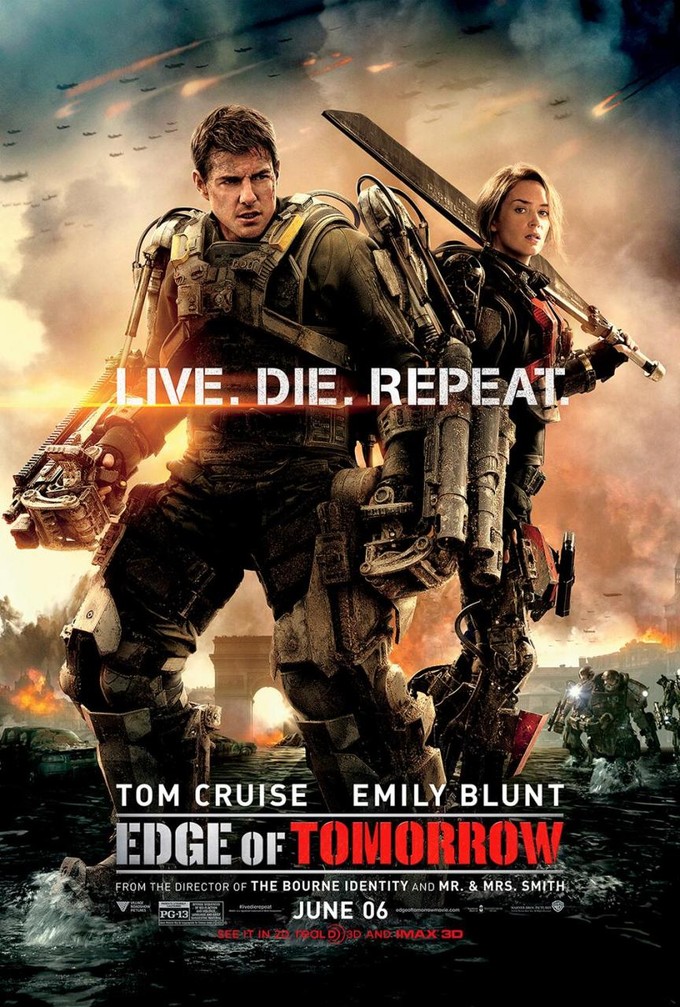 Directed by Doug Liman (MR. AND MRS. SMITH, THE BOURNE IDENTITY, JUMPER), EDGE OF TOMORROW opens June 6 in the US (a tad earlier in some regions).
—————
Glen Oliver
"Merrick"
- e-mail
- Twitter