Papa Vinyard here, now here's a little somethin' for ya...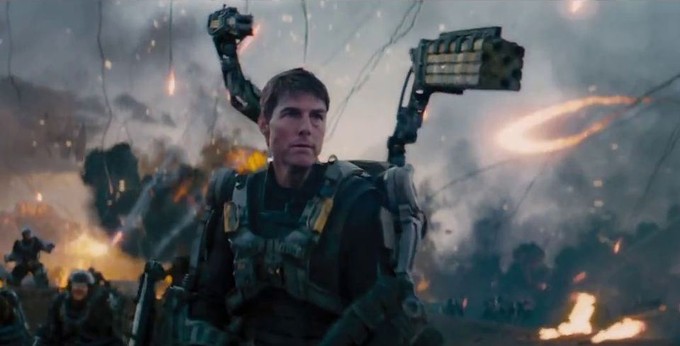 We've got the second trailer for Doug Liman's "Tom Cruise in a mech suit" flick, EDGE OF TOMORROW, albeit one that still features that killer "This is not the end" sound loop (from a group called Fieldwork). The flick is looking big, high-concept, and fun in an OBLIVION kinda way. Some of those money shots are killer; Cruise blasting dudes away in that armor looks like a good ol' time at the movies, no?
EDGE OF TOMORROW suits up on June 6th.
-Vincent Kim-Zahedi
"Papa Vinyard"
vincentzahedi@gmail.com
Follow Me On Twitter