Papa Vinyard here, now here's a little somethin' for ya...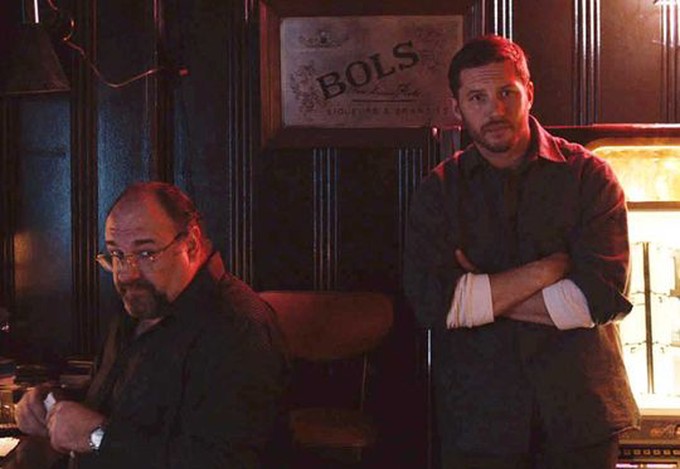 We put up a few stills from James Gandolfini's last film, THE DROP, last week, and today, we got a trailer that gives us a better idea of what Michael R. Roskam's movie is all about. Gandolfini and Tom Hardy are bartenders/mob flunkies who stash dirty money in the crevices of their Brooklyn bar. When the bar gets knocked over by a couple of thugs, the dirtbags whose cash got stolen task the two guys with getting their loot back. Sounds like a good, pulpy backdrop for some gritty drama in the Dennis Lehane (who wrote the script and the source material, "Animal Rescue") wheelhouse.
While some might complain about seeing yet another pair of non-Americans as central "big-city" characters (after Blanchett and Hawkins in BLUE JASMINE), I don't think Hardy and Noomi Rapace's performances are going to be anything worth worrying about. But, let's face it, Gandolfini's the big pull here, and he looks dynamite. Beaten, bitter, and deeply resentful of his current situation, his performance seems way more similar to his alcoholic, borderline-suicidal KILLING THEM SOFTLY character than Tony Soprano. This isn't some late-career curiosity for me; I'm truly excited to see him and Hardy flex their acting muscles in this setting, and from the trailer, it looks like I won't be disappointed.
When THE DROP releases on September 19th, I hope people sit up straight and notice.
-Vincent Kim-Zahedi
"Papa Vinyard"
vincentzahedi@gmail.com
Follow Me On Twitter