Papa Vinyard here, now here's a little somethin' for ya...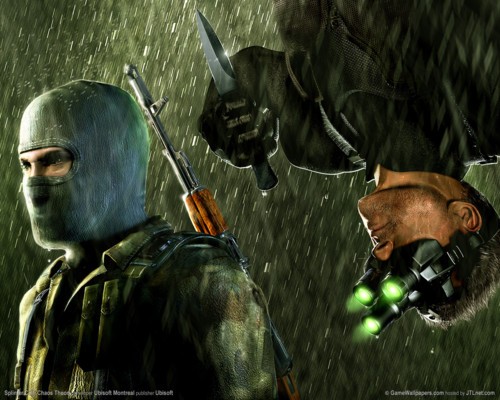 A year and a half ago, Tom Hardy signed on to the long-gestating adaptation of Ubisoft's SPLINTER CELL video game franchise, and last summer, we learned that EXPENDABLES producer Basil Iwanyk was developing the film and hunting for an optimal director. It seems like Iwanyk has found his man: according to Hollywood Reporter, Doug Liman in negotiations to spearhead the first chapter of a hopeful new franchise.
Liman, who got his start with slick indie flicks like SWINGERS and GO, no doubt got the gig because of his involvement with the BOURNE series, which he kickstarted with THE BOURNE IDENTITY (read a little about his difficulties with that film here and here). I'm sure helming the successful spy-ish flick MR. AND MRS. SMITH didn't hurt either.
They want to get going by August of this year for a 2015 release date, probably in the (late?) summer. Liman will be using AMERICAN HUSTLE writer Eric Singer's draft, which will revolve squarely around the iconic SPLINTER CELL protag, Sam Fisher (voiced by Michael Ironside in the games). If Liman indeed gets the gig, expect a supporting cast to compile over the next few months.
This directorial choice may very well be the missing piece that gets this flick off the ground after years of development. I still prefer his BOURNE IDENTITY to the later Greengrass efforts, and I have no doubt that he can convey that fragile mix of quiet cloak-and-dagger tension and heart-thumping action that is signature to the game series.
Like ASSASSIN'S CREED, Ubisoft is actively involved with the film's development themselves, so don't expect Fisher to barrel down hallways with automatics in each hand, John Woo-style. This could very well be what fans of the franchise have waited for for almost 12 years; a cinematic translation of one of the flagship spy games of its time.
-Vincent Zahedi
"Papa Vinyard"
vincentzahedi@gmail.com
Follow Me On Twitter