Papa Vinyard here, now here's a little somethin' for ya...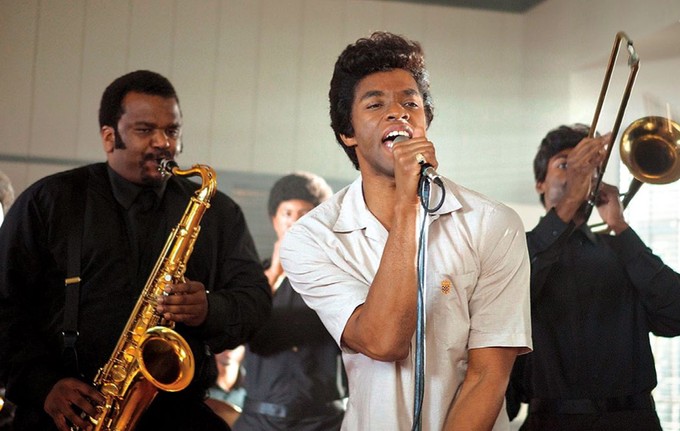 After the still we posted yesterday, we now get our first look at Chadwick Boseman in action as James Brown in this trailer for Tate Taylor's biopic, GET ON UP. It shows off the supporting cast, including Octavia Spencer, Viola Davis, Nelsan Ellis, Craig Robinson, Jill Scott, and Mr. Dan Aykroyd (I don't have to ask him to know he's a god), as well as the ambitious timeline which covers over 50 years of time in Brown's life.
Boseman doesn't much look, move, or sound like Brown, but he's certainly making an active effort to nail down Brown's legendary swagger and charisma. Hopefully, he'll be able to make an equal impression to the one he made last year as Jackie Robinson in 42.
What's the word? Does this seem like a worthy depiction of the life of the Godfather of Soul, or does this smell like audience-friendly, positive-messaged garbage?
GET ON UP will make you break out in a cold sweat on August 1st.
-Vincent Zahedi
"Papa Vinyard"
vincentzahedi@gmail.com
Follow Me On Twitter