Papa Vinyard here, now here's a little somethin' for ya...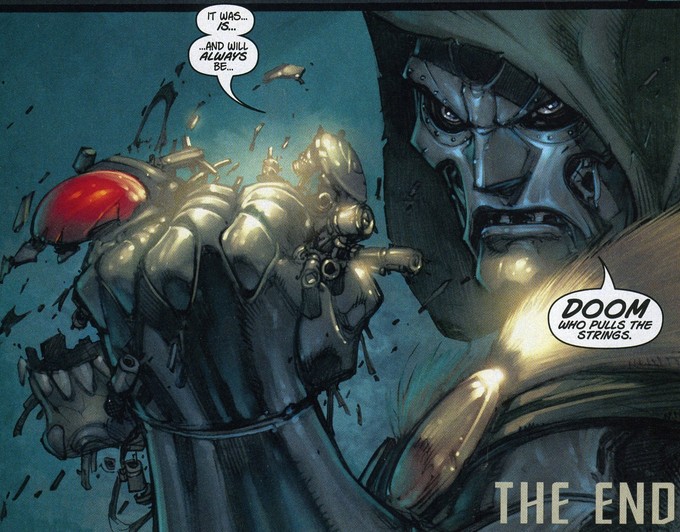 We have our FANTASTIC FOUR, and now, our attention is turned squarely toward who Josh Trank is looking at for their legendary nemesis, Doctor Doom. The Wrap's Jeff Sneider has brought forward a short list of names that are allegedly being considered to play Trank's Victor Von Doom, and they all fall into a particular mold. Sam Riley (ON THE ROAD), Eddie Redmayne (LES MISERABLES), Toby Kebbell (ROCKNROLLA), and Domhnall Gleeson (ABOUT TIME) are all from the U.K. and are in their early-to-mid-30s, so no matter what happens, we have kind of a general idea of what to expect when the role is eventually cast.
Kebbell or Riley are probably the more obvious choices for the role, due to their dark looks and morally-ambiguous screen personas, but Redmayne had a terrifying turn as a handsome psychopath in HICK that shows he'd make a great wolf-in-sheep's-clothing. I haven't seen anything from Gleeson that indicated he'd make a great, atmospheric screen villain, but he's popping up in increasingly varied roles every year, so I'm thinking there's a side to him that we haven't seen yet onscreen. Sneider mentions that Jack Huston was rumored for the role, but is out of contention, and he's another guy I could see effortlessly donning yet another mask (ah, Harrow…) for the role.
Overall, I'd have to say I'm impressed with the list of talent they've come up with the face off against the FF, and this list seems way more fan-friendly than the unbelievably contended lineup they pulled together for the leads. Seeing as Julian McMahon's Doom was one of the weakest elements of Tim Story's abysmal FF movies (perhaps more due to the fault of the screenwriters than McMahon himself), I'm really hoping they are able to get it together to truly nail one of the most nefarious supervillains in the Marvel pantheon this time around.
Watch Sneider's "What's The Deal?" where he discusses the shortlist below.
What do you guys think? Does one of these guys have what it takes to play the most famous Latverian megalomaniac of all time?
FANTASTIC FOUR begins clobberin' time on June 19th, 2015.
-Vincent Zahedi
"Papa Vinyard"
vincentzahedi@gmail.com
Follow Me On Twitter