A FEW DAYS AGO we got a look at Empire's special subscriber cover featuring this Summer's GODZILLA.
Now comes a look at Empire's '30% larger MEGAZINE'- due on shelves tomorrow. Its cover offers our best look yet at the Godzilla from GODZILLA, and its most definitely a proper and downright respectable Godzilla - but it's even more Godzillay than many of us were expecting.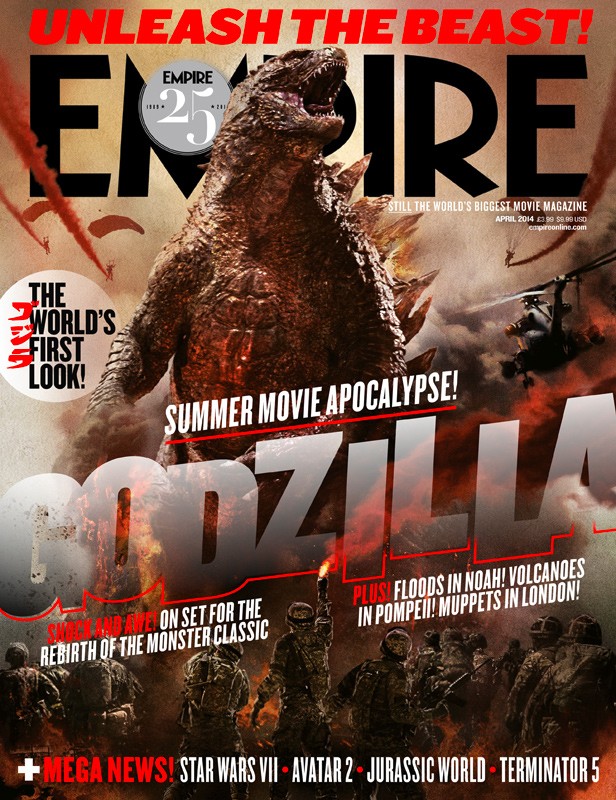 I have just let flow my man chowder and must now go change.
GODZILLA arrives in theaters May 16.
—————-
Glen Oliver
"Merrick"
- e-mail
- Twitter