Papa Vinyard here, now here's a little somethin' for ya...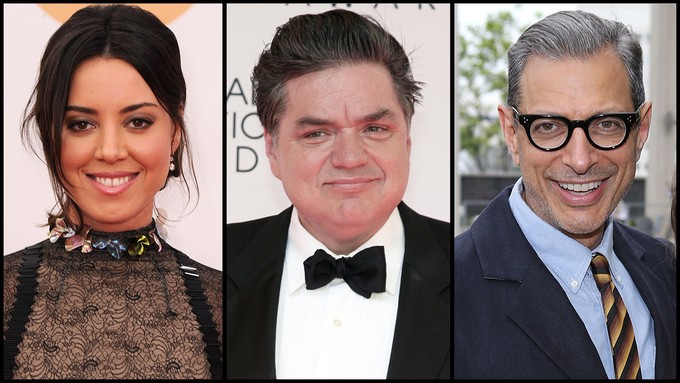 Above photo courtesy of THR
Remember that Johnny Depp/David Koepp movie called MORTDECAI that we talked about back in July? It's added some pretty hefty names onto its cast since then, including Gwyneth Paltrow, Paul Bettany, Olivia Munn, and Ewan McGregor, and today, a few more have been announced.
As you read in the headline, Aubrey Plaza, Jeff Goldblum, and Oliver Platt will join the previously mentioned lineup in gracing Koepp's film with their respective talents. No word as to what role any of these actors (other than Depp) will play in the plot, which concerns an art dealer trying to charm and swindle his way into some missing Nazi gold. But all three have awesome presence, and have held down films of their own, so it's impressive to see their names peppering the supporting cast of this heist-centric action-comedy. I'll watch Goldblum and Platt in almost anything
I like Koepp's directing work (particularly the last collab between him and Depp, SECRET WINDOW), and this cast is pretty irresistible, so I'm holding out hope this won't be another breeze-fest like THE TOURIST, and brings out the inner con-man that we heard from Depp in RANGO.
-Vincent Zahedi
"Papa Vinyard"
vincentzahedi@gmail.com
Follow Me On Twitter