Hey Yo! Draven here.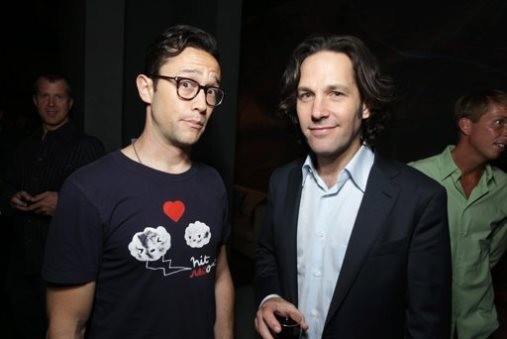 According to Variety, Marvel and Edgar Wright are down to two contenders for Hank Pym a.k.a. ANT-MAN, Paul Rudd and Joseph Gordon-Levitt. They caution that another actor could still be brought in as a contender but right now the choices are down to Rudd and Gordon-Levitt.
It's a little surprising because there is a ten-year age gap between the two. With Rudd, Marvel would be hoping for a similar success story as Robert Downey Jr. in IRON MAN. With JGL, they would be banking on a hot, young, up and comer who is in high demand right now. I really think Rudd would knock the role out of the park and would be fantastic. He could also breathe some new life into The Avengers if they decide to put Ant-Man in there.
Rudd would definitely be the high-risk, high-reward choice but Joseph Gordon-Levitt wouldn't kill my excitement at all. With Edgar Wright at the helm I have complete confidence in this project moving forward. We should have an answer soon though becuase the release date was recently moved up and filming is slated to start soon.
Follow me on Twitter here!