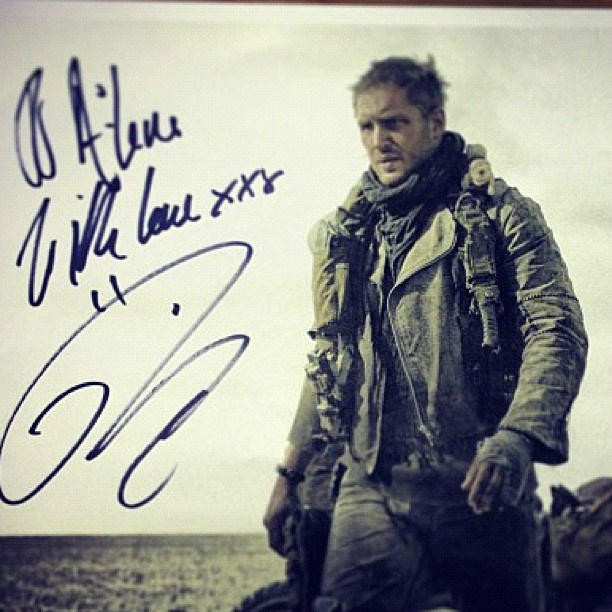 [Tom Hardy as Max in George Miller's MAD MAX: FURY ROAD]
A few days ago AICN reader and frequent FURY ROAD watchdog David called THIS article to my attention, indicating that George Miller's ever-mysterious MAD MAX: FURY ROAD would be gearing up for further photography later this year. David indicates that these are not "re-shoots" as much as material which was not able to be captured during the picture's initial block of photography.
Around the same time came this Tweet from Digital Spy's Twitter stream...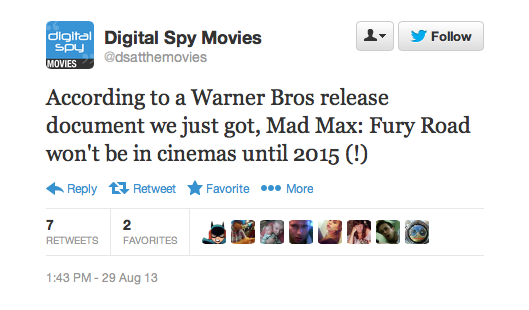 I reached out to a few folks who should, in theory, be able to further illuminate or verify this information...but have (suspiciously) received no reply as of the time of this posting.
Does this mean FURY ROAD will, indeed, not be on-screens until 2015 (we'd previously heard it was coming 2014)? At first glance, the notion is inconceivable considering how much time and money has already been spent on Miller's epic return of Max Rockatanski to the big screen - even considering the additional shooting mentioned above . Or, is it just possible that all of the elaborate post-production processes referenced by FURY ROAD Director of Photography John Seale in THIS recent interview are simply taking longer...and are more complex...than we currently realize?
More as we know more...look for either an update to this article, or a subsequent piece altogether, depending on when answers arrive.
-------------------
Glen Oliver
"Merrick"
- e-mail
- Twitter
- Google +