Papa Vinyard here, and I got somethin' for ya...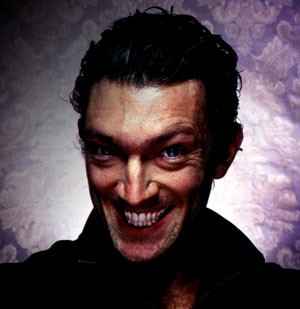 CHILD 44 has lost a Hoffman (Philip Seymour, not Dustin), and gained a Cassel (Vincent, not Seymour).
I was super-stoked about Philip Seymour Hoffman's role in Daniel Espinosa's upcoming flick, which I speculated might've been that of the central killer that Tom Hardy and Noomi Rapace are hunting down in 1950's Soviet Russia. According to Deadline, Hoffman's dropped out of the project for undisclosed reasons (scheduling perhaps?), which would be a massive bummer in most circumstances, but the production has found a more-than-suitable replacement in Vincent Cassel.
Presuming that Hoffman/Cassel's role is that of the child murdering villain, I can't say this is a huge loss for this film. While Cassel is more typically known for his nefarious roles than Hoffman (although one shouldn't forget his turns in M:I-3 and PUNCH-DRUNK LOVE), he has carved out a delicious little niche for himself by playing oddly charming psychopaths in movies like EASTERN PROMISES, A DANGEROUS METHOD, and the MESRINE films. He can play good guys as well, but his shifty eyes, his intense complexion, and that epic nose lend themselves to characters that plumb the darker recesses of human nature, and Cassel's acting does a great job of straddling the line between wounded humanity and sick, warped aggression. You can accuse him of being over-the-top, but I'm a fan of his ability to make lasting impressions with his intense work, even in really small doses.
Aside from Hardy and Rapace, the cast he's joining up also includes Gary Oldman, Joel Kinnaman, and Paddy Considine. With a lesser actor stepping in to Hoffman's role, this development could've been a detriment to the production, but any movie that casts Cassel has made a smart call, in my estimation.
CHILD 44 is currently shooting, aiming for a release date sometime in 2014.
-Vincent Zahedi
"Papa Vinyard"
vincentzahedi@gmail.com
Follow Me On Twitter