Howdy do, everyone, Papa Vinyard here.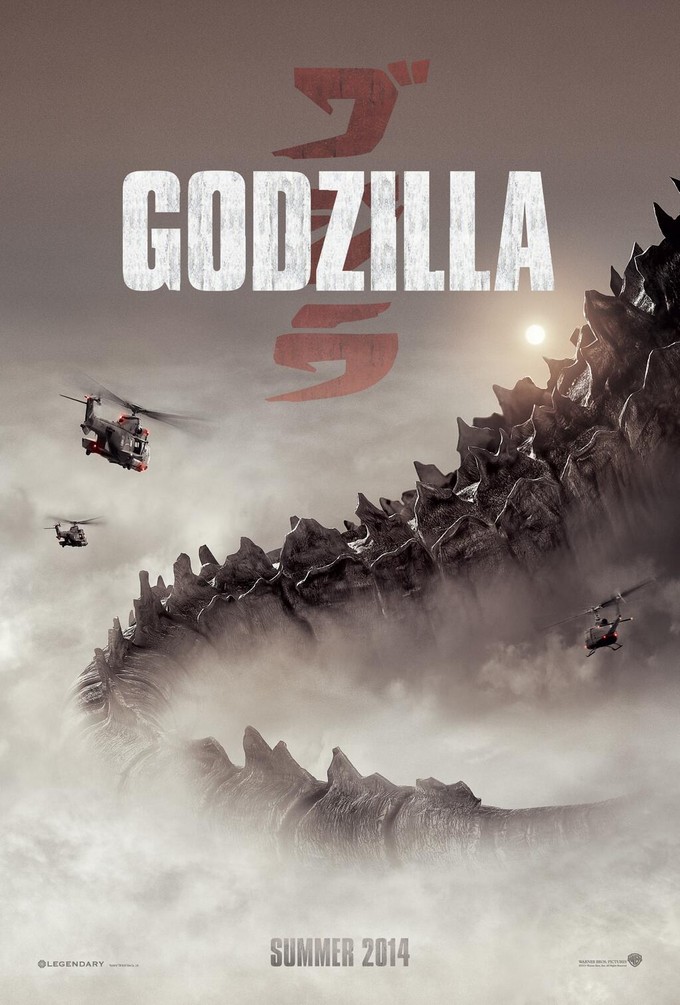 As Comic-Con gets underway, and its accompanying GODZILLA Experience continues, we should be getting more and more tidbits from Gareth Edwards upcoming update over the next few days. Hot on the heels of the peek we got at the big green guy's face earlier today, we get a look at this official teaser poster and I think it's pretty tight. This looks more like something we'll actually be seeing in theaters than that awesome Mondo poster we got a couple of days ago, and it does a better job than any of those GODZILLA '98 posters Columbia/Tri-Star put out (remember, "His Adam's Apple is as big as this spindle", etc.) of suggesting the massive scale of this incarnation. I mean, this all but confirms that there will be bad-guy monsters facing off against 'Zilla in the flick; what the hell are we gonna do with those puny helicopters and tanks that could even put a dent in the beast, much less put him down?
Anyway, at this rate, expect to see about a million more postings about GODZILLA before the Con weekend is through. Or at least one when they (presumably) reveal the full creature design during the Warner panel on Saturday.
GODZILLA storms into your city on May 16th, 2014.
-Vincent Zahedi
"Papa Vinyard"
vincentzahedi@gmail.com
Follow Me On Twitter