The Kidd here...
To this point, we haven't seen one ounce of Brad Pitt on WORLD WAR Z's one sheets, with Paramount focusing a great deal on the waves and waves of zombies that'll be rolling in once Marc Forster's film finally hits on June 21. However, after some less than positive reaction to the latest trailer from fans of the book, and even our own Mr. Beaks questioning how this one is going to land with audiences so used to seeing things like THE WALKING DEAD after a presentation of bloodless footage for its obvious PG-13 rating, it looks like Paramount may be shifting gears in their marketing approach, making sure audiences know Brad Pitt is in this thing rather than selling it just as a zombie flick.
Hence, WORLD WAR Z's new poster, which doesn't have a zombie in site... just Brad Pitt hovering by helicopter over a world of destruction down below. In looking at this, what caused all this devastation? Who knows? But Brad Pitt is looking down upon it, thinking of a way to fix it. Is that going to be the way to drive some in the theatres for WORLD WAR Z in June? Personally, I'd be doubling down on the zombies... but then I'm not expecting much from a film that looks nothing like the Max Brooks' book I have come to love over the years.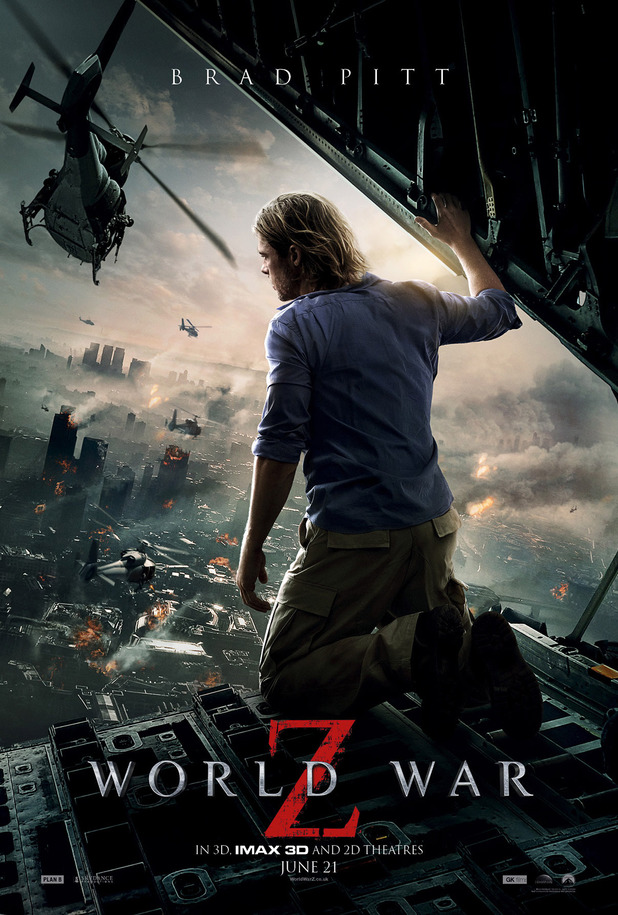 -Billy Donnelly
"The Infamous Billy The Kidd"
Follow me on Twitter.
Like me on Facebook.