Ahoy, squirts! Quint here. Yesterday we debuted a great photo of Patrick Warburton giving a "What the fuck!?!" look as he met the title character from the upcoming SXSW horror/comedy Milo (click here if you missed it) and today the folks behind that film have released a cool poster for the flick, debuted by THR.
If you missed the post yesterday, Milo is about a dude (Ken Marino) whose intestinal troubles turn out not to be work and life stress related, but rather due to the fact that he has a demon living in his guts. Peter Stormare, Stephen Root and Brita herself, Gillian Jacobs, also star.
I know it's a pretty obvious jump, but I'm getting a distinct Basket Case vibe from this. It'll be much sillier, of course, but if that kind of weird out vibe is what they're going for as a base coat I'll be over the moon.
Man, I really hope this film turns out good!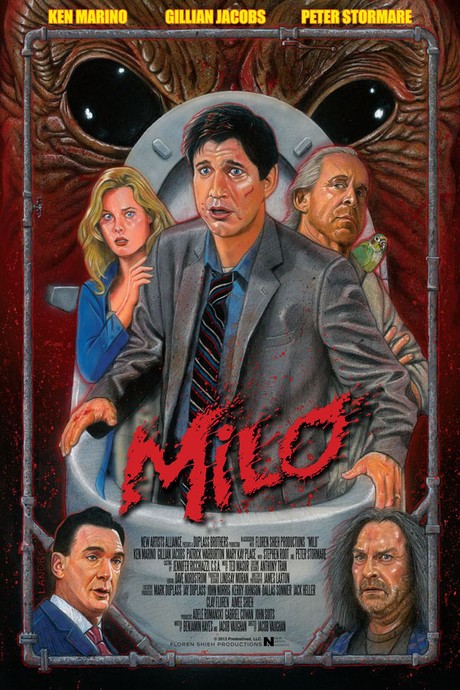 -Eric Vespe
"Quint"
quint@aintitcool.com
Follow Me On Twitter