Ahoy, squirts! Quint here. One of my most anticipated SXSW Midnight flicks is Milo, which is a horror comedy about a working stiff who has stomach issues and he comes to find out they're caused by a demon living in his intestines. This demon claws itself out when his host gets stressed and kills people, then crawls back in afterwards.
Yes, this is a real movie, starring Ken Marino, Stephen Root, Mary Kay Place, Peter Stormare, the lovely Gillian Jacobs and Patrick Warburton, no less. Oh and it's produced by the Duplass Bros and is directed by longtime Duplass collaborator Jacob Vaughan.
This is either going to be fucking awful or the best thing ever.
Today we get to exclusively debut an image of Patrick Warburton meeting the title character, the intestinal demon Milo and that look on Warburton's face alone has me laughing. Please be good!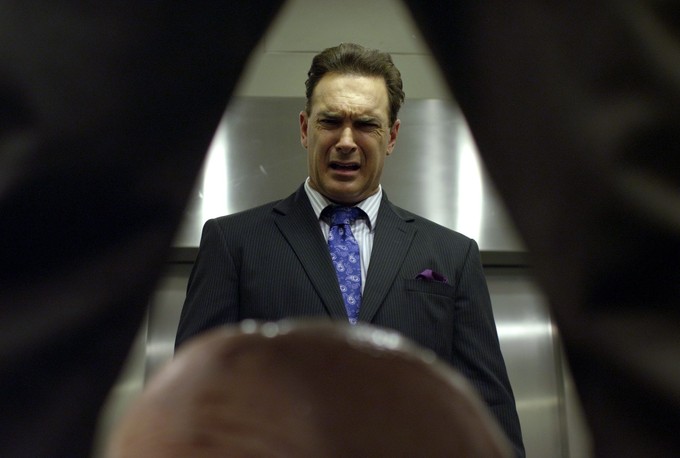 I'll report back from the fest on this one for sure. Stay tuned! SXSW is coming up fast!
-Eric Vespe
"Quint"
quint@aintitcool.com
Follow Me On Twitter