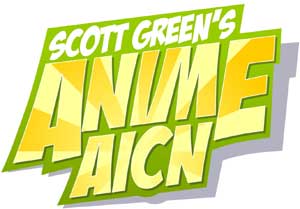 Logo handmade by
Bannister
Column by
Scott Green
Perez Hilton has thrown cold water on the talk that Zac Efron will play a principle in the Hughes Brothers live action Akira adaptation. A rep for the Hughes Brothers has also denied the rumors.

*

Anime News Network is also reported that Mandate Picture has informed them that talk of a new script for the live action adaptation of the Old Boy manga is "all Internet rumor mill."

*

Conversely, Hollywood Reporter is saying that Starz has picked up a Sam Raimi and Rob Tapert (Spartacus) adaptation of girls with guns anime Noir for development. Stephen Lightfoot (Criminal Justice and House of Saddam) is the writer and executive producer. The 2001 Bee Train anime series follows a pair of young assassins; one of which can't forgot her traumatic past, the other which can't remember hers. It was released in North America by the defunct ADV Films, and recently bee, what fans call, "rescue licensed" by FUNimation for release in 2011. Two latter Bee Train anime, Madlax and El Cazador de la Bruja, are considered part of a thematic trilogy with Noir.

*

Kenta Fukasaku's 3D conversion of his late father, Kinji Fukasaku's, adaptation of the novel Battle Royale will be released in North America by Anchor Bay. Battle Royale II: Requiem will also be released in 2D. The 3D version of "Battle Royale" opens in Japan on November 20. The original Battle Royale novel, infamous for its scenario in which high school students are given random weapons and locked into a death match, is available in North America from Viz Media. A manga adaptation was released by Tokyopop.