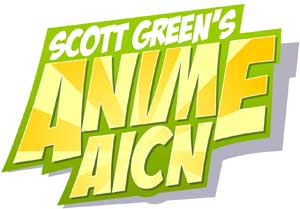 Logo handmade by
Bannister
Column by
Scott Green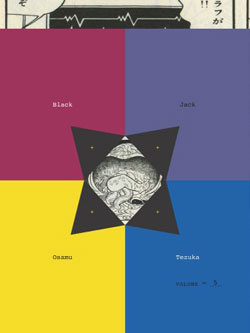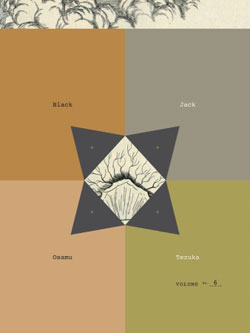 Going Hollywood
The poster for the live action adaptation of the manhwa Priest - scheduled to hit theatres August 13th, 2010.

ICV2 spoke to Imagi Astro Boy director David Bowers so did Digital City Astro voice Freddie Highmore at San Diego Comicon Con Toonzone reports from the Imagi SDCC breakfast behind the scenes at Imagi Imagi Studios has signed composer John Ottman (Superman Returns) and sound designer Richard Anderson for the studio's upcoming animated feature film "Astro Boy," scheduled for domestic release via Summit Entertainment on October 23, 2009. The announcement was made today by "Astro Boy" producer Maryann Garger.
Ponyo, Miyazaki and Ghibli
A second Ponyo trailer Hayao Miyazaki's son Goro (who previously directed the Legend of Earth) helmed a Ghibli produced, Sugiura Shigura inspired animated commercials for the Yomiuri Shimbun newspaper. A video can be seen here and speaking of ads, Lawson Ponyo Bowl commercial

*

Via Nausicaa.net, "Mahoroba no Kodama" directed by Isao Takahata (Grave of the Fireflies, Pom Poko)

*

Words of Wisdom Animation Legend Hayao Miyazaki Accepts the Berkeley Japan Prize and Gives a Rare Talk at Zellerbach Hayao Miyazaki starts with the end. "It would be wonderful if I could see the end of civilization in my lifetime," he responds with debatable playfulness to one of moderator Roland Kelts' first questions, "but it doesn't look like it's going to happen, so I have to use my imagination." On Ghibli World An On-Stage Conversation With Miyazaki Hayao Hayao Miyazaki Talks Ponyo! Hayao Miyazaki/John Lasseter Press Conference more links to coverage of Miyazaki's Berkeley appearence - more here

*

London's Ghent Film Festival will present a retrospective on Hayao Miyazaki and Isao Takahata Oct. 6 - 17

*

Totoro Messanger bags

*

Miyazaki graffiti

*

Anime News Network reports that Eiko Kadono's Sorezore no Tabidachi (Each and Every Departure), the sixth and final Majo no Takkyubin novel is scheduled to be released in October. The first book in the series was the inspiration of the Hayao Miyazaki/Studio Ghibli movie Kiki's Delivery Service. Annick Press published the first novel with an English translation by Lynne E. Riggs in 2003.
Upcoming in North America
Warren Ellis on the Wolverine anime "This animation was directed by the legendary Rintaro, I believe." Rintaro started his career on Astro Boy at Osamu Tezuka's Mushi Productions. His works have included Harmagedon, The Dagger of Kamui, Doomed Megalopolis and X/1999 Ellis also stated that the preview clips of Iron Man and Wolverine are "intended to show off the style of the piece only. Nothing in here reflects the actual content, just the design and the aesthetic and the animation." ADV/Sentai New anime licenses or re-licenses scheduled for October release Clannad After Story DVD Collection 1 - continuation of Kyoto Animation's adaptation of Key's relationship visual novel Ghost Hound DVD Collection - Production I.G work, based on Masamune Shirow (Ghost in the Shell) concept, written by Chiaki J. Konaka (Serial Experiments Lain), directed by Ryutaro Nakamura (Lain) He is My Master Complete Collection - Gainax's adaption of the manga concerning a rich, obnoxious orphan who takes in run away girls as maids. a comedy that's as creepy as it sounds Popotan Complete Collection - anime adaptation of Petit Ferret's bishojo (cute girl) adult visual novel, previously released in North America by Geneon Little Snow Fairy Sugar Collection 1 Live action Fistful of Fuku Zombie Self-Defense Force Del Rey Del Rey has elaborated on their SDCC announcements. New manga includes Samurai Deeper Kyo creator Akimine Kamijyo, CODE: BREAKER, is a supernatural horror action manga with the art style and characterization that fans have come to expect from the bestselling manga-ka. The beautiful Sakura Sakurakouji comes across a boy burning someone alive with a blue flame—and that same boy introduces himself as a transfer student in her class the next day. Rei Oogami calls himself a "Code: Breaker," and his mission is to bring criminals to justice and eliminate their lives. Sakura, a tomboy with a strong sense of justice who hides her appearance under a modest exterior, and the mysterious Rei, who possesses supernatural powers, are inexorably drawn to each other, but what role will they play in each other's lives? CODE: BREAKER will debut in December 2010. Del Rey Manga will publish an omnibus collecting the Japanese volumes 35 and 36 of Samurai Deeper Kyo in December of this year. PANIC X PANIC, a paranormal series by Mika Kawamura, combines comedy, fantastical action, and a budding childhood rivalry. Mitsuki, an only child at a Shinto shrine, grew up across the street from Kakeru, the son of a priest. They never got along growing up, and still don't get along as teenagers. However, a strange encounter with a demon seals their fate forever: the pair discovers they are the descendants of priests who had sealed away disorderly demons. With the demons becoming a problem again, Mitsuki and Kakeru must inherit the mission of their ancestors—and somehow get over their mutual dislike for each other. PANIC X PANIC will be published in March 2010. Kotori Momoyuki's PINK INNOCENT, a quirky teen comedy, follows the romance behind an unlikely pair. Ditzy Cocona Sakuranomiya, a wealthy 16-year-old used to getting everything that she wants, is completely clueless about how to approach the super-serious Renji, who happens to be more interested in the stock market and his laptop than any girl. PINK INNOCENT will debut in April 2010.

*

On the OEL front, four new manga style releases based on Nickelodeon's Avatar: The Last Airbender and the upcoming feature film release "The Last Airbender," directed by M. Night Shyamalan are in the works The two original black-and-white manga will be written by Dave Roman (Jax Epoch and the Quicken Forbidden, Agnes Quill). The prequel manga, scheduled for publication in April 2009, will be illustrated by Nina Matsumoto (Yokaiden) and the movie adaptation, to be published in June 2010, will be illustrated by Joon Choi (This is Pop).

*

Pride And Prejudice And Zombies: The Graphic Novel adapts the New York Times bestselling book by Jane Austen and Seth Grahame-Smith. The graphic novel will be written by Tony Lee (Outlaw: The Legend Of Robin Hood) and illustrated by Cliff Richards (Buffy the Vampire Slayer) Disney Regarded as a rumor, former producer/actor/writer Tony Oliver, has heard that Disney plans to air the first three seasons (the traditional, iconic Mighty Morphin' Power Rangers seasons) uncut and remastered. Lionsgate ICV2 reports The Lionsgate Marvel OVAs will be collected into a $49.98 box set, Marvel Animation: 6 Film Set, that streets October 13th. The set will include Ultimate Avengers: The Movie, Ultimate Avengers 2, The Invincible Iron Man, Doctor Strange, Next Avengers, Heroes of Tomorrow and Hulk Vs. Shout Factory Shout Factory will be releasing the animated G.I. Joe movie next year. A slot for its place was included in their footlocker release of the TV series Viz VIZ Pictures has announced the DVD release of DEATH NOTE: L, change the WorLd live-action film. The DVD will be distributed by VIZ Media, available on August 18th and will carry a MSRP of $24.92 US/$35.99 Canada. To celebrate this release, VIZ Pictures will have a special event at their new VIZ Cinema in San Francisco. Enjoy the L movie screening and an exclusive L gift-box including the newly released DVD, poster and more. Warner Home Video

Ruby-Spears Superman, a 13 episode 2 disc collection, will be released on November 3rd for $26.99 Adult Swim in a box will be released on October 27th for $69.98 The set includes Aqua Teen Hunger Force volume 2 Metalocalypse season 1 Sealab 2021 season 2 Moral Orel season 1 Space Ghost Coast to Coast season 3 Robot Chicken Season 2 5 Adult Swim pilots
Cool Figures News
"Adam" Embalmed in Bakelite from EVANGELION - WONDER FESTIVAL 2009 [SUMMER]

Evangelion Figures at Wonder Festival 2009 on Ngee Khiong Chang's blog 1/1 Scale Char's Helmet & Others from Wonder Festival [Summer] 2009 Patlabor Ingram USA Unit 1 & Others from Wonder Festival [Summer] 2009

Revoltech preview and schedule

Revoltech Yamaguchi Vol. 79 Date Masamune (????) - November 15th release, 2,400 Yen (inclusive of tax).
Revoltech Yamaguchi Vol. 80 Sanada Yukimura (????) - November 15th release, 2,400 Yen (inclusive of tax).
Revoltech Yamaguchi Vol. 72 Reycal Orichalcum - August 15th release, 2,400 Yen (inclusive of tax).
Revoltech Yamaguchi Vol. 73 Gloomy - August 15th release, 2,400 Yen (inclusive of tax).
Revoltech Yamaguchi Vol. 74 Getter Dragon - September 15th release, 2,400 Yen (inclusive of tax).
Revoltech Yamaguchi Vol. 75 Neo Getter 1 - September 15th release, 2,400 Yen (inclusive of tax).
Revoltech Yamaguchi Vol. 76 Eva Test Type-01 [Berserk Ver] - October 15th release, 2,400 Yen (inclusive of tax).
Revoltech Yamaguchi Vol. 77 Eva Provisional Unit-05 New Movie Edition - October 15th release, 2,400 Yen (inclusive of tax).
Revoltech Yamaguchi Vol. 78 Dancouga - October 15th release, 2,400 Yen (inclusive of tax).
Revoltech Yamaguchi Vol. 82 Arbalest - December 15th release, 2,400 Yen (inclusive of tax).
Revoltech Fist of the North Star Revolution No. 15 Falco - October 1st release, 2,490 Yen (inclusive of tax).
Revoltech Fist of the North Star Revolution No. 16 Juza - November 1st release, 2,490 Yen (inclusive of tax).
Revoltech Fist of the North Star Revolution No. 17 Kenshiro Land of Asura Ver. - December 1st release, 2,490 Yen (inclusive of tax)
Revoltech Fist of the North Star Revolution No. 18 Nameless Asura - January 1st 2010 release, 2,490 Yen (inclusive of tax).
Megahouse's Excellent Model 1/8 Sheryl Nome - August release, 7,140 Yen (inclusive of tax).
Megahouse's Excellent Model 1/8 Ranka Lee Nyan Nyan Ver. - October release, 6,615 Yen (inclusive of tax).

1/24 Mobile Police Patlabor (The Movie) AV-98 1st Superflat artist Takashi Murakami's collaboration with Louis Vuitton has yielded a Putipanda plush Evangelion Figures at Wonder Festival 2009 - including a neat set of Hideaki Anno and wife Moyoco Anno as portrayed by wife Moyoco Gigazine has had tons of great stuff from Wonderfest, including All 47 Garage Kit Masterpieces Chosen for "Wonder Show Case" in Past Ten Years part two part three part five part six Daimajin Wonderfest statue 1 metre tall "GIGANGELION" Revy the "Two Hand" and Deadly Twins from "Black Lagoon" Cosmo Dragoon, Gravity Saber and Cosmo Gun from Leiji Matsumoto's Universe Astro Boy figures
Upcoming in Japan
Fall anime chart familiar names include Darker than Black: Comet of Gemini Fairy Tail Jungle Emperor Leo Kobato Romance of the Three Kingdoms Stitch Tamagotchi Previews The first five minutes of Mamoru Hosoda's (the Girl Who Leapt Through Time) Summer Wars One Piece Film: Strong World (the 10th movie) Kemono to Chat - adaptation of the four panel manga about a girl who can talk to cats, starring Maaya Sakamoto, Gundam Unicorn anime preview Sant Seiya: Lost Canvas Wartime Fable - (Story of the Little Girl With Blue Eyes Trailenders Anime via AnimeNation Japanese film distributor Pony Canyon has announced a January 29, 2010 release for a limited edition "It's a Rumic World Special Anime Box" DVD collection. The 19,950 yen collection will include the Urusei Yatsura: Obstacle Course Swim Meet, Ranma ½: Nightmare! Incense of Deep Sleep, and Inuyasha: Black Tetsusaiga 30 minute movies, the original opening animation clip, a 32 page booklet, and 12cm figures of Lum, female Ranma, and Inuyasha. The films were exclusively screened during the "It's a Rumic World" art exhibit held in Tokyo's Ginza district from July 30 - August 11, 2008. Sci-fi shonen manga Deadman Wonderland, concerning gladiatorial fights in a prison, will be adapted into an anime series. The manga will be released in North America by Tokyopop in 2010 bishonen (cute guy) samurai Playstation 2 game Hakuoki Shinsengumi Kitan will be adapted into anime a Fate/Stay Night - based on the visual novel in which legendary warriors fight as proxies for modern teens - will be adapted into a movie (probably anime, possibly live action) Another movie project that might be animated or live action is the upcoming adaptation of risqué sci-fi comedy manga Yuria Type 100 Fate stay compilation movie Eden of The East Compilation: Air Communication will be show in in Tokyo and Osaka trainers on September 26, ahead of the November 28 premiere of Eden of The East the Movie I: The King of Eden The Galaxy Express 999: Towards the Diamond Ring tourism short is due on 9/9/09 Via Anime News Network the voice cast of the anime adaptation of Fairy Tail is Natsu: Tetsuya Kakihara (Gurren Lagann's Simon) Lucy: Aya Hirano (Misa in Death Note, Konata in Lucky Star, Haruhi Suzumiya) Happy: Rie Kugimiya ( Alphonse Elric in Fullmetal Alchemist) Gray: Yuuichi Nakamura (Alto Saotome in Macross F) Erza: Sayaka Ohara (Alicia in Aria, Milly Ashford in Code Geass, Yuuko Ichihara in xxxHoLiC) Manga Hello Kitty goods featuring art from OKAMA, POP and Kuroboshi Kouhaku are going to be sold in the industry section at the coming Comic Market - the giant amateur manga/doujinshi event otherwise known as Comiket

via ANN Mohiro Kitoh (Bokurano, Shadow Star) will launched new manga Noririn in the anthology Evening, tentatively scheduled for a winter premiere. According to ANN, the manga will center on a female high school road racer who, after her license is revoked, has to take up cycling for her mountain errand job. Makoto Kobayashi (What's Michael?, Club 9) will also start a manga about Shin Hasegawa's Tokijiro Kutsukake novel character this winter. Spice and Wolf's Hasekura Isuna will be launching new manga "Billionaire Girl" with HoneyComb's Katsura Asuka in good! Afternoon Live Action Another portent of the upcoming yokai decade Tomoo Haraguchi's (Machine Girl and Tokyo Gore Police) upcoming kaiju film Death Kappa Alisa Mizuki as the lead in the live action adaptation of legendary domestic comedy anime/manga Sazae-san
Anime x Games
Macross Ultimate Frontier PSP game screenshots Ultraman and Monster Hunter hybrid Kaiju Busters A new look at the console exclusive Tekken 6 costume design from Naruto's Masashi Kishimoto A look at Mecha Wars for Wii Ware
Digital Distribution
NY Times look at the role of digital distribution and mobile manga For a variety of reasons, the mobile version has manga booming again. In the year ending in March, Japanese manga publishers raked in ¥32.9 billion in revenue, up 43 percent from the previous year and from next to nothing in 2003, when manga first became available by cellphone, according to Impress R&D, a research company in Tokyo, which published the data at the annual Tokyo International Book Fair in July.

*

Shuho Sato post the first seven chapters of Say Hello to Black Jack for free, ahead of his upcoming effort to sell his manga online

*

The Japanese Shonen Jump site has posted the first chapters of 22 series>a?

*

LongBox aims to be iTunes for comic books

*

High quality versions of Clannad and Princess Resurrection, Prefectural Earth Defense Force and the Live Action, Public Enemy are being offered on Anime Network

*

NARUTO Shippuden, a later stage in the popular ninja anime has launched with with the first 4 episodes (English dubbed) on iTunes. Rhe first episode will be available for download through August 31st. Four new NARUTO Shippuden episodes will follow beginning in October.

*

New videos on FUNimation includes Soul Eater, Monte Cristo, Dragonaut, El Cazador De La Bruja, Heroic Age, Ikki Tousen, Murder Princess, Samurai Champloo.

*

VIZ Media has begun previewing manga from its upcoming Shonen Sunday line. The new manga series will debut in 2010 and will include ARATA: THE LEGEND by renowned manga creator Yuu Watase, MAOH: JUVENILE REMIX based on the original story by Kotaro Isaka with story and art by Megumi Osuga, and HYDE & CLOSER by Haro Aso. Every month, the official SHONEN SUNDAY website at www.ShonenSunday.com will present a new chapter from each of the three new titles online for free, as well as post a new chapter from the ongoing action/fantasy adventure KEKKAISHI by Yellow Tanabe (rated 'T' for Teens; published domestically by VIZ Media). The new manga line-up will complement the current online serialization of another SHONEN SUNDAY series, RIN-NE, which is now available at www.TheRumicWorld.com, the official North American website for all Rumiko Takahashi news. RIN-NE is the first SHONEN SUNDAY manga series to be published simultaneously in Japan and North America, and the graphic novels will go on sale nationwide on October 20, 2009. ARATA: THE LEGEND • Rated 'T' for Teens • MSRP: $9.99 U.S. / $12.99 CAN • Available: March 2010 In a mythical world where humans and gods co-exist, a ceremony marking the new governing princess is about to occur for the first time in 60 years. Only a girl from the Hime Clan may take this position, but the lack of females born to this family means that a boy called Arata must pose for the role. Meanwhile in modern-day Japan, a boy named Arata Hinohara is starting his new life in high school. He wants to put memories of his difficult past behind him, but things aren't going to be simple when he discovers a mysterious connection to the first Arata... MAOH: JUVENILE REMIX • Rated 'T+' for Older Teens• MSRP: $9.99 U.S. / $12.99 CAN • Available: May 2010 "As crazy as your ideas might be, as long as you believe in yourself and tackle the issue head-on, you can even change the world." Ando is a high school student who has the power to make others say out loud what he's thinking. Inukai is the mysterious leader of a vigilante group called Grasshopper, which is at odds with the city's redevelopment plan. In this chaotic city, these two will come together to weave a story of courage, determination and confrontation. MAOH: Juvenile Remix is based on the original novel MAOH by Kotaro Isaka. HYDE & CLOSER • Rated 'T+' for Older Teens • MSRP: $9.99 U.S. / $12.99 CAN • Available: July 2010 Shunpei Closer is your average…well, slightly below average kid in junior high who finds himself in the middle of a great battle of dark sorcery. With cursed dolls coming after him one after another, Shunpei Closer's life is in danger! If that weren't enough, Hyde, the teddy bear given to him by his grandfather, suddenly comes alive to rescue him. With Hyde's help, can Shunpei save himself and live to see another day?

*

Viz has also begun posting new manga to its Ikki site KINGYO USED BOOKS By Seimu Yoshizaki (Rated 'T+' for older teens) This manga bookstore has a thousand stories to tell. A businessman discovers how his childhood memories can brighten his day. An art student finds inspiration. An archer hits a surprising bull's eye. A housewife rediscovers romance. Welcome to Kingyo Used Books, a place where people find their dreams in manga… TITLE: HOUSE OF FIVE LEAVES By Natsume Ono (Rated 'T+' for older teens) A many–sided tale of faith and betrayal, drama and intrigue, set in the world of old Edo. Masterless samurai Akitsu Masanosuke is a skilled and loyal swordsman, but his naïve, diffident nature has time and again caused him to be let go by the lords who have employed him. Hungry and desperate, he becomes a bodyguard for Yaichi, the charismatic leader of a gang called "Five Leaves." Although disturbed by the gang's sinister activities, Masa begins to suspect that Yaichi's motivations are not what they seem. And despite his misgivings, the deeper he's drawn into the world of the Five Leaves, the more he finds himself fascinated by these devious, mysterious outlaws.

AFTERSCHOOL CHARISMA By Kumiko Suekane (Rated 'T+' for older teens) History repeats itself... Or does it? St. Kleio Academy is a very exclusive school: all of the students are clones of famous historical figures such as Beethoven, Queen Elizabeth I, Napoleon, Mozart, and Freud. All of them, that is, except for Shiro Kamiya. As Shiro struggles to adapt to this unusual campus, St. Kleio's first graduate, a clone of John F. Kennedy, is killed. Are the clones doomed to repeat the fate of their genetic progenitors, or can they create their own destinies? And how does a normal boy like Shiro fit in? TOKYO FLOW CHART By Eiji Miruno (Rated 'T+' for older teens) This manga will f(low) with your brain! Have you ever wished that somebody else would just DO SOMETHING about the chaos in your life? Then this is the perfect manga for a slacker like you! Tokyo Flow Chart is (probably) the world's first four-frame comic strip in flow chart format. It breaks down the complexities of life and aids in the mastery of brain skills such as flow-chart-manga comprehension or mental bullet-dodging. As Confusious say, "Let your brain flow with the chart!"

*

Seijun Suzuki's Pistol Opera is on Hulu - as is She-Ra

*

Crunchyroll has begun streaming Studio Pierrot (Naruto) produced bishonen (cute guy) romance Hanasakeru Seishonen Title Synopsis: Kajika is a 14 year old girl with a peculiar charm. She is the only daughter of the president of the well-known Burnsworth Company. One day, her father makes an odd proposal to Kajika to find a spouse whom she would like to share her life with. Kajika is a naïve young girl who doesn't yet understand what love is. However, as she gets to know the candidates, she starts to learn more about herself, realizing the type of person she would like to be with. Behind her father's bizarre proposal, there is a hidden truth Kajika must confront. What's her fate? Who will she choose? New Tai Seng Entertainment martial arts on Crunchyroll include The 72 Desperate Rebels Fatal Needles Vs. Fatal Fists Dirty Kung Fu The Bone Crushing Kid
The Business
Roland Kelts (Japanamerica) spoke to radio Australia about the woes of the anime industry. more here The anime industry in Japan is very much a mom and pop operation. They almost run like little families and a lot of the work on a specific title is accomplished at a variety of different tiny studios, I mean really tiny. I would sometimes have to go navigate behind a little noodle shop, so there are all these little operations. In fact it's almost a misnomer to call it the anime industry. It's like a lot of anime cottages. You're seeing mobs of young Australians or Americans or Europeans flocking to anime conventions, dressing up as their favorite characters and it certainly looks like an enormous popular boom. However, the amount of money those kids are actually paying for the product being produced in Japan is quite small. But it's also because of the nature of digital media. The fact is noone has figured out how to monitise products over the internet. The product is being posted and downloaded and uploaded by fans.

*

CNN is also reporting Recession reality bites Japan's anime industry Yasuo Yamaguchi, executive director of the Association of Japanese Animators, said the industry has been rocked by the country's deepest recession since World War II. "The spread of free Internet downloading is having a deadly effect," he said. Japanese animation is roughly a $2 billion a year industry. Revenues peaked in 2006 but have since fallen off, as lower advertising revenues lead to fewer new programs.

*

ICV2 reports graphic novel sales drpped 8% The site also listed Top 25 Manga Properties Q2 2009 Rank - Title - Publisher 1 - Naruto - Viz Media 2 - Fruits Basket - Tokyopop 3 - Vampire Knight - Viz Media 4 - Bleach - Viz Media 5 - Death Note - Viz Media 6 - Rosario & Vampire - Viz Media 7 - Full Metal Alchemist - Viz Media 8 - Chibi Vampire - Tokyopop 9 - Maximum Ride - Yen Press 10 - Negima - Del Rey 11 - Tusbasa - Del Rey 12 - Gentleman's Agreement - Viz Media 13 - Ottomen - Viz Media 14 - The Melancholy of Haruhi Suzumiya - Yen Press 15 - Yu-Gi-Oh! - Viz Media 16 - D. Grayman - Viz Media 17 - Ouran High School Host Club - Viz Media 18 - Wild Ones - Viz Media 19 - Kitchen Princess - Del Rey 20 - xxxHolid - Del Rey 21 - Captive Hearts - Viz Media 22 - Ral + Grad - Viz Media 23 - Berserk - Dark Horse 24 - Shugo Chara - Del Rey 25 - Code Geass - Bandai Top 10 Shonen Properties Q2 2009 Rank - Title - Publisher 1 - Naruto - Viz Media 2 - Bleach - Viz Media 3 - Death Note - Viz Media 4 - Rosario & Vampire - Viz Media 5 - Full Metal Alchemist - Viz Media 6 - Chibi Vampire - Tokyopop 7 - Negima - Del Rey 8 - Tsubasa - Del Rey 9 - The Melancholy of Haruhi Suzumiya - Yen Press 10 - Yu-Gi-Oh! - Viz Media Top 10 Shojo Properties Q2 2009 Rank - Title - Publisher 1 - Fruits Basket - Tokyopop 2 - Vampire Knight - Viz Media 3 - Gentleman's Agreement - Viz Media 4 - Ottomen - Viz Media 5 - Ouran High School Host Club - Viz Media 6 - Wild Ones - Viz Media 7 - Kitchen Princess - Del Rey 8 - Captive Hearts - Viz Media 9 - Shugo Chara - Del Rey 10 - Skip Beat - Viz Media

*

At PW, kai-Ming Cha notes Manga Keeps Growing in a Tough Economy "If this is the valley," Scott McCloud said at a discussion during the 40th annual San Diego Comic-Con International this past weekend, "then we're doing pretty good."

*

A discussion of whether fan translations of manga (scanlations) hurt the manga industry shook out SDCC The conversation was picked up on Tiamat's Manga Review Simon Jone's Blog

*

FUNimation parent company reported better than expected s fiscal 2010 first quarter, partially due to a strong showing by its anime label Funimation. For the three months ended June 30, Navarre recorded $4.1 million in net income, more than four times the supplier's income for the same period during its prior fiscal year. Revenue fell about 6% to $134.3 million. Operating income for Navarre's publishing segment, which includes Funimation, nearly doubled to $6.1 million. "While our industry continues to be impacted by the global economic crisis, we are extremely pleased to be able to report record first-quarter operating income and EBITDA," Navarre CEO Cary Deacon said. "The quarter beat our expectations in part due to Funimation's stronger than anticipated sales of anime DVDs as well as a $1.75 million agency fee resulting from a royalty advance paid for the licensing of the Dragon Ball videogame rights to Bandai." ICV2 offers their take

*

Manga Entertainment parent Anchor Bay Entertainment has promoted Julie Cartwright to senior vp, marketing and Sally Seraphim and Raymond Zinar to senior vps, sales. In 2005, she rejoined Anchor Bay as director of marketing with emphasis on the Manga brand and expanding the TV on DVD business

*

Jeff Junge has been promoted to Senior Vice President, Business Management, Warner Bros. Home Entertainment Group. In his newly elevated post, Junge will continue to drive mergers and acquisitions for Warner Bros. Home Entertainment Group and unify strategic initiatives across all of the Studio's home entertainment divisions, which includes Warner Home Video, Warner Bros. Digital Distribution, Warner Bros. Interactive Entertainment, Warner Premiere, Advanced Digital Services, Anti-Piracy and Technology Operations.

*

'Waltz With Bashir' Fuels Growth in Israel's Animation Industry "It had a strong impact on the image of Israel as an animation-savvy country," said Israeli animation artist Alex Orrelle. "When I call up an animation studio outside Israel, they are no longer surprised. We are definitely seeing business opportunities expand." The team behind aclaimed animated documentary Waltz with Bashir are now developing a new full-length animated movie based on a science-fiction novel by Stanislaw Lem, said lead animator Tal Gadon.

*

"Kung Fu Panda" contributed about $32.7 million of quarterly revenue to DreamWorks' coffers, helping DreamWorks beats expectations

*

Job hunters flock to smaller Siggraph "Siggraph is always a fertile ground for recruiting," said Ken Murayama of Sony Pictures Imageworks. It has "turned into a sort of job fair in its own right...For students and everybody, I think it is the one place where you get a huge congregation of professionals in the industry and the studios."

*

Ice Age: Dawn of the Dinosaurs is now the fifth-highest grossing animated feature of all-time at the worldwide box office. 1. Shrek 2 - $919.8 million 2. Finding Nemo - $864.6 million 3. Shrek the Third - $799 million 4. The Lion King - $783.8 million 5. Ice Age: Dawn of the Dinosaurs - $673.5 million

*

Monsters vs Aliens is being called an international under performer - earning $179 million worth of tickets overseas. In comparison, Fox's "Ice Age: Dawn of the Dinosaurs," has made $505 million overseas
Event News
Anime to be shown at Alamo theatres include San Antonio 8/03 The Galaxy Railways 8/10 Fullmetal Alchemist OVA 8/17 Big Windup! Part 1 8/24 Gunslinger Girl Season 2 Houston 8/04 FMA: OVA & Brotherhood 8/11 Origin: Spirits of the Past 8/18 Big Windup! Part 1 8/25 Gunslinger Girl: Il Teatrino

*

White on Rice (covered here) will be hitting theatres this fall, distributed by Variance Films. It opens in LA and Orange County September 11th. Early screenings are scheduled for Salt Lake City on August 14th, Tucson on August 27th and Los Angeles on September 9th. Director Dave Boyle be attending all of the screenings listed above for a Q and A session. The trailer can be see on Apple here Director Dave Boyle spoke to Hammer to Nails here

*

A look at Locarno's manga focus

*

Anime World Order's Otakon Report

*

Gundam 30th Birthday Festival in Nagoya

*

Reverse Thieves Otakon Report

*

CollectionDX reported from IPMS Ontario Minicon 09 and MacrossWorld Con 09

*

Deb Aoki's San Diego Comic-Con 2009: 30 Most Memorable Manga Moments Comic-Con Undercover Lorena Nava Ruggero on the Women in Manga Panel - also Comic-Con: Best and Worst Manga of 2008 Gaming Angels on the Women in Manga Panel PW on the events' success Time's Lev Grossman on Comicon "By winning, nerd culture has lost." Otaku USA at the event Tom Spurgeon Why The Success Of Comics Conventions Isn't Always A Good Thing For Comics and Sean T. Collins' response
Worth Checking Out
Insight The Anime Today podcast spoke to Leyla Aker – senior editor for Viz Media and its IKKI imprint – to episode 98 of ANIME TODAY. In this new interview, Aker discusses the recent launch of the Viz Signature IKKI imprint, the IKKI online manga magazine, plans to serialize manga on the site, what kinds of titles fans can expect to see from the imprint, and how they can give Viz feedback about the IKKI project. The Anime 3000 podcast spoke to Patrick Macias, Justin Sevakis and Michael Pinto about the state of the anime industry Dash Shaw on Groundwork of Evangelion: 1.0 / "cinematic" comics This is a book of ephemeral, notational drawings for a movie that I haven't seen yet. Large portions of it look like if Cy Twombly drew a comic. Other parts look like portraits of character scenes where the "performance" in the drawings are still being worked out. Since it's all light-boxed from previous drawings, it has a thin-line traced drawing look like Warhol line drawings. AniPages Daily has features a stream of great posts New Kenji Nakamura joint coming up later this year Kamiya's Correspondence - "Kamiya's Correspondence feels decidedly Japanese in its delicate sensibility and realistic, detail-oriented approach to the animation - which is not to say it feels like anime, which is doesn't in the slightest. " Chiptune - Something I've always liked in animation is the notion of restrictions. Animation itself seems to impose certain inherent restrictions. Sometimes, more interesting results can be achieved when a set of restrictions are imposed. Manga Recon on Fred Schodt's Otakon panel At Otaku USA, Clarissa Graffeo on Otakon 2009 – Fujoshi Focus also, a look at Urasawa's Astro Boy reimagining Pluto Object to the the NY Times article on men with their 2D girlfriends Ed Sizemore's short manga reviews on Manga Worth Reading Hollywood Reporter on the live action adaptation of Osamu Tezuka's Mw Anime Diet's Otakon Day One - Kikuko Inoue Katherine Dacey on Kekkaishi and Osamu Tezuka's Dororo If Phoenix is Tezuka's Ring Cycle, Wagnerian in scope, form, and seriousness, then Dororo is Tezuka's Don Giovanni, a playful marriage of supernatural intrigue and lowbrow comedy whose deeper message is cloaked in shout-outs to fellow artists (in this case, Shunji Sonoyama instead of Vicente Martin y Soler), self-referential jokes, pop-culture allusions, fourth-wall humor, and a bestiary of bodacious demons. Missing or processed arms in anime and manga Twitch on Spice and Wolf and Tokyo Magnitude 8.0 A look at Nobuyuki Fukumoto's Gambling Emperor Zero Vol. 1-8 Young genius Zero and his three accomplices have been coerced into entering a bizarre competition where the winner will be awarded one trillion yen and be selected as the representative for the competition organizer head, a ruthless old man named Zaizen, in a tournament involving the world's richest members that will determine who will be king of the world. This is really another entry in the shounen tournament genre but it's based around puzzles (or gambles/games) instead of say, fighting or sports. The mangaka, who I'm unfamiliar with, is best known for his gambling seinen manga. What must be nice about writing a shounen manga is that it opens the doors for some very unique and fantastic puzzles. - and on Dance till Tomorro A look at new Shonen Jump title Kagijin by Yasuki Tanaka Invertebrates are the new moe

Colony Drop - Hideaki Anno Is Trying To Kill Anime And Since You Idiots Are Letting Him Do It, Why Stop Him?: Evangelion 2.0: You Can (Not) Advance - also on Kannagi, which is infact not a mecha show Michelle Smith on Gainax co-founder Toshio Okada's Sayonara, Mr. Fatty!: A Geek's Diet Memoir Adam Stephanides on Naoki Urasawa's Billy Bat PW talks with Ultimo's Hiroyuki Takei and Ikki's Hideki Egami Matthew Brady comments The Astonishing Work of Tezuka Osamu: Yeah, that's an apt title and 20th Century Boys 2 and 3 Serdar Yegulalp reports on a conversation on light novels - a useful primer if you're not exactly sure what defines the format - also on the anime adaptation of CLAMP's xxxHoLiC The Examiner spoke to Erica Friedman, founder of Yuricon and ALC Publishing Darth Masamune Liz Ohanesian talks to Publick and Doc Hammer of The Venture Bros. Media Halo Legends posters New Stills From Astro Boy Gainax bike race The covers of Yen Press' Yotsuba releases Video - Shonen Sarutobi Sasuke ( Toei's second animation feature film from 1959) Strange Sgt. Frog Commercials Movie ettique from Crows Zero Dai-Shocker wants you! IDW's Astro Boy Prequel #3 preview Cultural Notes Yiin apologizes for an offensive ECFA manga Highlights from Rivet Gallery 80's Cartoons art show

On Same Hat! Chapter 2 Of Suehiro Maruo's Imomushi and Inside The Umezz Kingdom Godzilla Vs. Megalon: the 1973 Toho Champion Matsuri Misc Leiji Matsumoto's sci-fi riff on Journey to the West, Spaceketeers - My Youth In Arcadia Speaking of Matsumoto, Interstella 5555 shoes The Prehistory of Cartoons The Astro Boy site has been updated with a timeline Hello Kitty Vash the Stampede Tattoo Hello Kitty Storm Trooper Hello Kitty Spock Hello Kitty Kirk Info on the store at the New People Japanese culture center has been posted Guin Saga game book Digging the (Anime/Manga) Twitter Scene