Barbarella here to rave about THROUGH GREENLAND, a visual feast that makes its North American premiere today exclusively through Topic, which is available to US and Canadian audiences on Topic.com, Apple IOS, Apple TV, Android, Amazon Fire TV, Roku, and Amazon Prime Video Channels.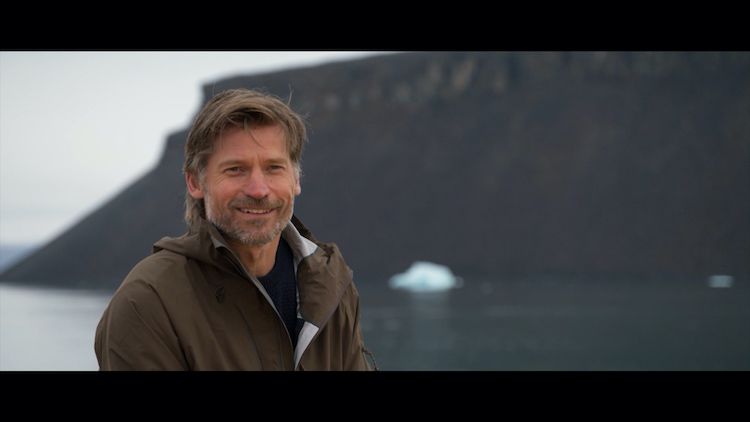 I highly recommend the series that explores Greenland with Danish actor Nikolaj Coster-Waldau as he shares his love of the country. Admittedly, I am somewhat of a fangirl when it comes to the actor, best known for playing Jamie Lannister in HBO's dragon extravaganza, GAME OF THRONES. This may be why I get first dibs on this screener, but I assure you that my opinion on the show is only marginally impacted by my fandom. I love traveling and because Nikolaj hosts, I opt to tackle the challenge of watching all 5 episodes, even though I already have too much on my plate. Much of the series is in Danish with English subtitles, which initially surprises me, but hearing Nikolaj conversing in his native tongue delights me. Not to worry, he narrates a fair amount in English, so for those adverse to reading subtitles, at least he offers some reprieve from it.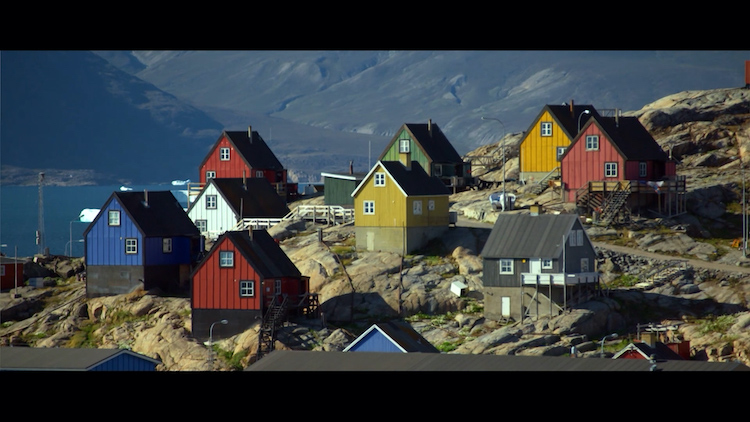 I go into the series expecting an actor essentially hosting a typical travel show, but THROUGH GREENLAND offers much more than picturesque landscapes and prepared tour-guide speeches. While some of the scenery truly captivates the eye, it's the interactions that make this a compelling and entertaining series. Nikolaj encounters and talks with a variety of people, including US military personnel, Asian researchers, villagers, miners, a French restauranteur, and orphans. His inquisitive nature means we learn so much about these people's experiences in Greenland. We also learn some things about Nikolaj's family. Having grown up there, his wife shares some hilarious stories, although I imagine they were not so funny at the time they occurred.
The stories aren't the only things that draw laughter. Nikolaj's sense of humor sparks at moments throughout the series as he playfully pokes fun of himself and others. I hadn't expected to laugh quite so much, but some of the playful ribbing, comments he and his wife make, and almost everything he and his brother-in-law do while learning about the Inuit games induce hearty laughter. It's a show I could easily watch again, in fact, there are more than a few parts I opt to replay.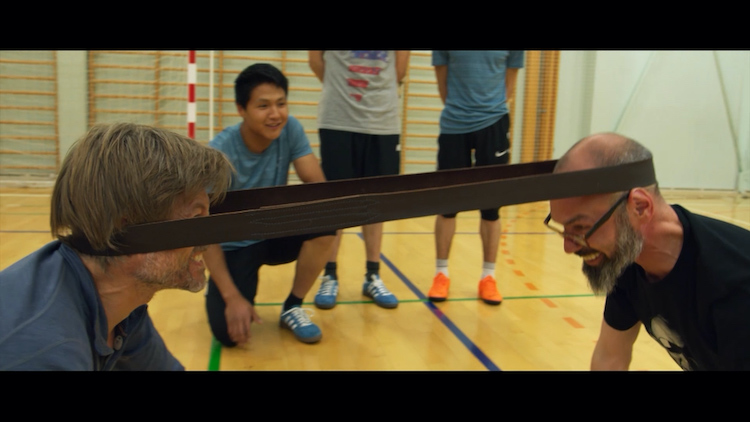 THROUGH GREENLAND demonstrates effects of climate change on the country, and while it offers some information on environmental issues, it never punches you in the face with it. The messaging is there, but it's not preachy.
One thing that may feel a bit like a punch in the face to animal lovers is the footage involving fishing and hunting. Because Greenland's location affords limited access to certain resources, many of the locals fish and hunt for their meals. The series doesn't shy away from showing an animal carcass get dressed or a seal on a barbecue grill. In fact, there's slightly more blood than I would have expected to see in this type of series. In the 2nd episode, f you don't want to see the insides of a dead animal get removed, maybe skip the part between the hunt and the walk back, but don't skip the episode entirely. While it does show the most disgusting images of the series, it also provides some of the most beautiful ones, as well.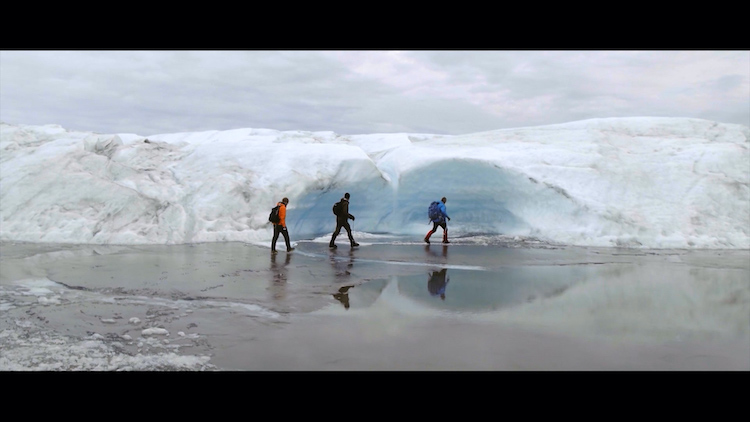 I must confess that as the series goes on, I get a little mad at Nikolaj. I have limited time and money for travel, and THROUGH GREENLAND really makes me want to add to my travel list a place that has never before been on my radar. From the extraordinary scenery to the friendly townsfolk, who happen to hug like I do, I love so much about this country, and now have to figure out the best way to go about getting there someday. Ah, but if I cannot find the time or money, at least I get to experience it in this series, so I suppose I shouldn't be mad at Nikolaj. I should thank him.