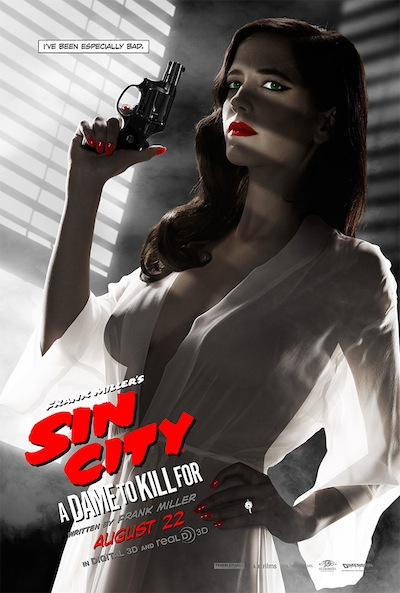 Jeremy here...
What this red-band trailer for SIN CITY: A DAME TO KILL FOR lacks in Powers Boothe, it more than makes up for with an abundance of Eva Green, Jessica Alba, Jamie Chung and, oh, just watch the damn thing, will ya?
I had very little interest in a new SIN CITY movie, but the Eva Green-centric marketing is beginning to win me over. Just give me a little more Powers Boothe, and we'll consider the deal closed.
SIN CITY: A DAME TO KILL FOR hits theaters August 22, 2014.