Papa Vinyard here, now here's a little somethin' for ya...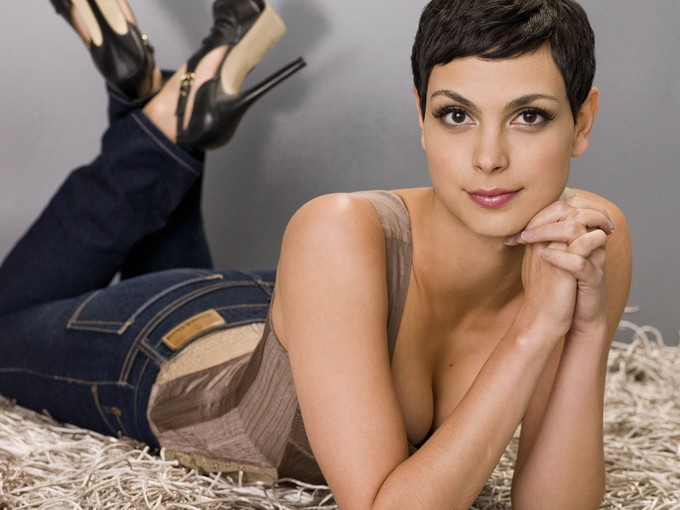 Paul Feig's SPY, once titled SUSAN COOPER, has a huge cast that just keeps getting bigger and bigger. It already featured Melissa McCarthy headlining alongside Jason Statham, Jude Law, Rose Byrne, Bobby Cannavale, and Curtis "50 Cent" Jackson (quick: which name doesn't belong with the rest?), and now, they've added two very talented ladies: Allison Janney and FIREFLY/HOMELAND star Morena Baccarin.
Janney will star as one of Cooper's CIA superiors, Agent Elaine Crocker, while Baccarin will play a character named Karen Walker. Janney is obviously an experienced comedienne, stealing scenes whole in movies like DROP DEAD GORGEOUS, THE IMPOSTORS, and LIFE DURING WARTIME while turning in great dramatic work in stuff like AMERICAN BEAUTY, THE ICE STORM, and of course, her four-time Golden Globe-nominated run on THE WEST WING.
Baccarin, aside from being one of those actresses who's managing to look more and more beautiful as the years go by, was already somewhat of a legend for being part of the cast of FIREFLY/SERENITY, but has shown an entirely new side of her range as Sgt. Brody's wife on HOMELAND. She also voices Talia Al Ghul in the SON OF BATMAN animated DTV flick coming out next week. If McCarthy, Byrne, and Janney are all playing "good guys", I hope this is her moment to let her inner femme fatale shine as one of the baddies. She was nice and duplicitously evil on the V reboot, and I'd like to see her bring that out again in a project that isn't as doomed as that failed series.
SPY trots out its A-list cast on May 22nd, 2015.
-Vincent Kim-Zahedi
"Papa Vinyard"
vincentzahedi@gmail.com
Follow Me On Twitter