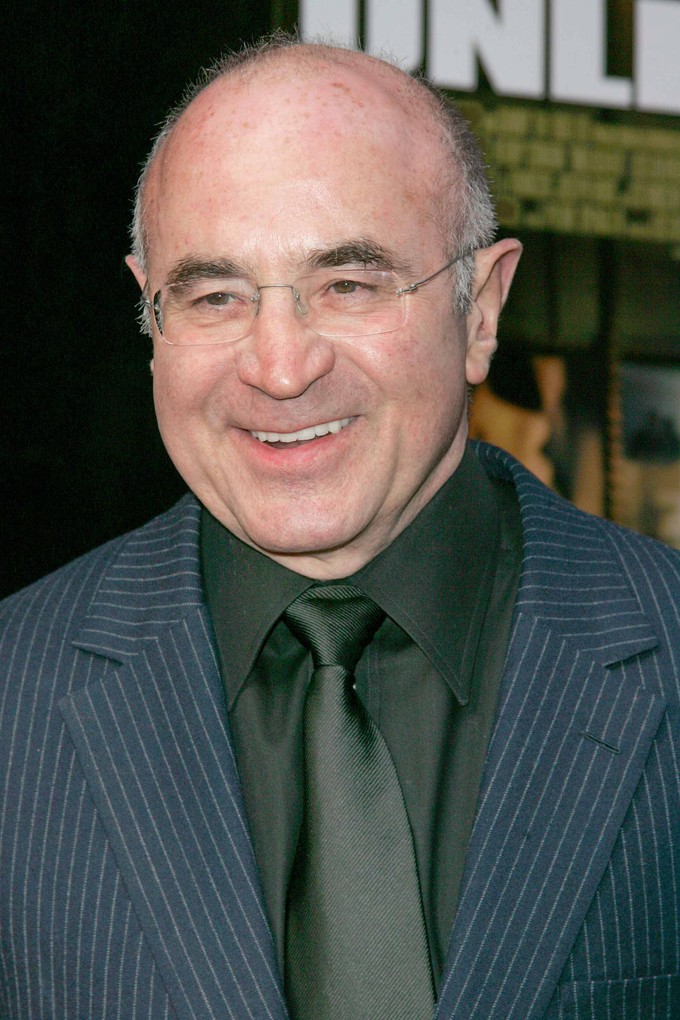 Less than two years ago, Bob Hoskins publicly announced that he was suffering from Parkinson's, and was retiring from acting. So while it shouldn't come as a huge shock that the BAFTA and Golden Globe-winning actor passed away last night at the age of 71, it was still a gut punch to wake up to this morning.
The news that Mr. Hoskins succumbed to a bout with pneumonia last night was announced in a statement by his wife, Linda, and four children. Ms. Hoskins, who he'd been married to for the past 32 years, added, "We are devastated by the loss of our beloved Bob," and that "Bob died peacefully at the hospital last night surrounded by family, following a bout of pneumonia." His daughter released a more rawly emotional quote: "My darling Dad has died. I loved him to the ends of the earth, and he loved me back just the same."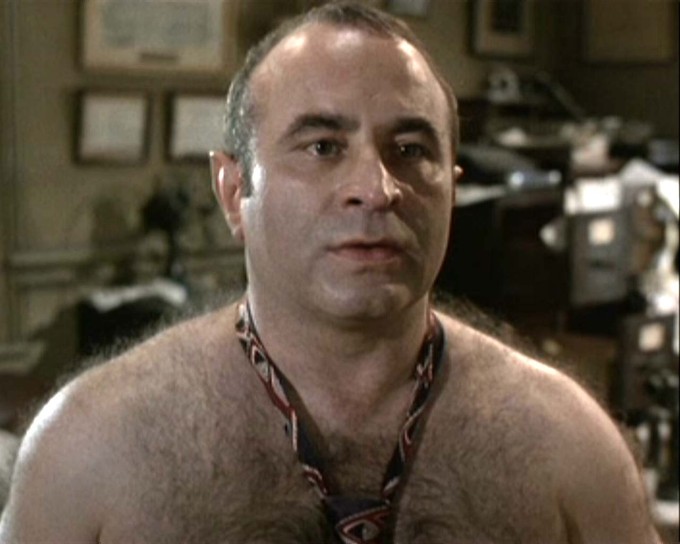 There are a ton of esteemed British actors out there, but due to his participation in a couple of key family-friendly flicks, he was one of the first I was a genuine fan of. My appreciation of Hoskins evolved over the years. It began with me wondering why the movie was called WHO FRAMED ROGER RABBIT when the story was clearly about Eddie Valiant. We all want to be Bogie, or Cagney, or Edward G. Robinson at some point in our lives, but at that young age, I wanted to be Eddie Valiant, a tough-guy gumshoe with a short attitude and a gruffer-than-sandpaper voice. I distinctly remember being the only guy on the playground who wanted to play Valiant when all the other kids wanted to play Roger, Baby Herman, and the other animated characters. "You guys make fools of yourselves," I thought. "I'll be the badass."
Cue that moment when I realized that the shortish dude who played Eddie Valiant also played Smee in HOOK. Even at that young age, I appreciated the perfection of the casting. Obviously, Robin Williams was the perfect embodiment of a young boy trapped in a man's body (even if that film bends over backwards to keep that side of him from coming out), but DAMN it was like Hoskins was born to play Smee. I didn't even hate him like I hated Captain Hook; if Smee was out of a job after that fake croc smashed his boss, I'd gladly take him on as my personal sidekick. Who wouldn't want a Hoskins Smee at their side?
Another oddly perfect casting choice: when Danny DeVito dropped out of the SUPER MARIO BROS. movie, Hoskins stepped in (at the behest of his son, Jack) to play arguably the most iconic video game character of all time. While Puerto Rican John Leguizamo was a bizarre (yet oddly physically appropriate) choice for his brother, Luigi, once Hoskins had the 'stache and red getup on, he really did look like Mario come to life. I don't believe we'd ever heard Mario's voice at that point, but Hoskins' Brooklyn growl settled in my mind as the way Mario "really" spoke. The rest of the movie got the world of Mario COMPLETELY TOTALLY EFFING WRONG, but Mario himself did indeed seem like Mario, and that was good enough for me (and in those times I still remember to "trust the fungus," it still is).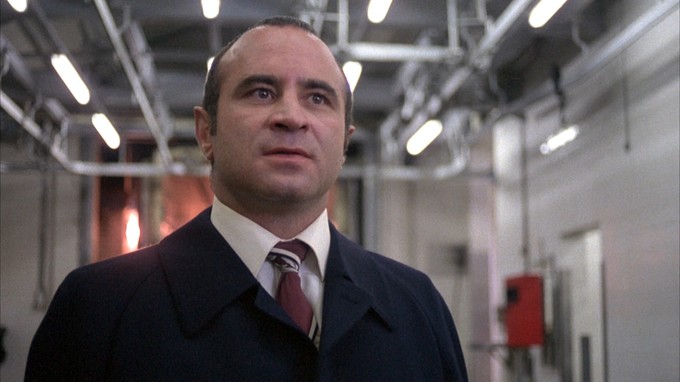 Then, I got older, and I started to appreciate the less…kiddy-tinged Hoskins performances. Big and small, the guy knew how to make an impression, be it as a ruffian London gangster or as a gentile everyman. I'd literally wait through my first time viewings of movies like BRAZIL, PINK FLOYD THE WALL, NIXON, MICHAEL, and ENEMY AT THE GATES to catch fleeting appearances by the 5'6" thespian. His parts were rarely as big as I wanted them to be in these movies, but as I learned, a little Hoskins goes a long way.
Not to say he didn't kill it in the lead when given a chance. His star-making performance in THE LONG GOOD FRIDAY remains a reference point for any actor playing a hard-assed London gangster. As Harold Shand, the crooked, murderous businessman who's so slimy, vicious, and elusive that he can only be taken down by an IRA-hired Pierce Brosnan, Hoskins spits bile through that imposing scowl in between ear-to-ear grins for the press. Even though you sort of loathe the guy for his duplicitous nature (and his penchant for torturing and killing various low-level thugs), Hoskins' performance not only assured that you'd keep watching him in utter fascination, but that his career would take off soon afterwards. Legendary critic Pauline Kael once referred to Hoskins' character in THE LONG GOOD FRIDAY as "a testicle on legs," and he totally brings all the machismo to the role that Ms. Kael's quote implies.
But it really was his softer side that I learned to appreciate as I grew older. He could be a psychopathic cunt when he wanted to be (gotta mention his teeth-gnashing Uncle Bart in UNLEASHED), but he could also be one of the cuddliest, softest dudes you'd ever see on film. Movies like MERMAIDS (which paired him off with Cher), BEYOND THE SEA, and the little-seen RAINBOW (which, alongside 1989's THE RAGGEDY RAWNEY, was one of the two films he directed) showed off a gentle, warm side of his talent on the other side of the universe from the mad arseholes that he was famous for. He had a heartbreaking role in Fred Schepisi's LAST ORDERS, where he not only is able to steal Helen Mirren away from a sickly and dying Michael Caine, but makes you root for him when he does so. Even some of those tough guys he'd play, like his Owney Madden in Francis Ford Coppola's THE COTTON CLUB and Eddie Mannix in HOLLYWOODLAND, would eventually reveal a sensitivity to their natures that made the characters fully-fleshed, believable, and even relatable even with the screentime of a supporting character. I could not find a clip, but I implore you to seek out THE COTTON CLUB if you haven't already, if only for a pitch-perfect scene between Hoskins and Fred Gwynne involving a watch that Roger Ebert singles out in his review of the film.
Those last two characters were both real-life gangsters, and Mr. Hoskins was originally lined up to play one more during his career: Al Capone. Brian De Palma had always wanted Hoskins' BRAZIL co-star Robert De Niro to play Capone in his update of THE UNTOUCHABLES, but there was the question of whether the already two-time Academy Award winner would play the smallish role for an acceptable salary. De Palma personally met with Hoskins, and asked if he'd step in and play the iconic bootlegger if De Niro didn't work out. Some reports say they even got so far as costume tests and an audition for Mr. Hoskins. Obviously, De Niro took the role and did wonders with it, but Hoskins still got paid (depending on who you believe, he either got his full $200,000 salary as part of a "pay or play" deal, or a simple "thank you" check for $20,000 from De Palma, personally). Whether or not his Capone would hit the same notes as De Niro (whose "You're a lotta talk and a badge!", "You got nothing! NOTHING!", and "I want this nancy-boy Eliot Ness and I want him DEAD! I want his family DEAD!" landed on the broader side of his acting spectrum), there's no doubt he would've made the character his own, and cut just as searing an impression as the higher-paid New Yorker.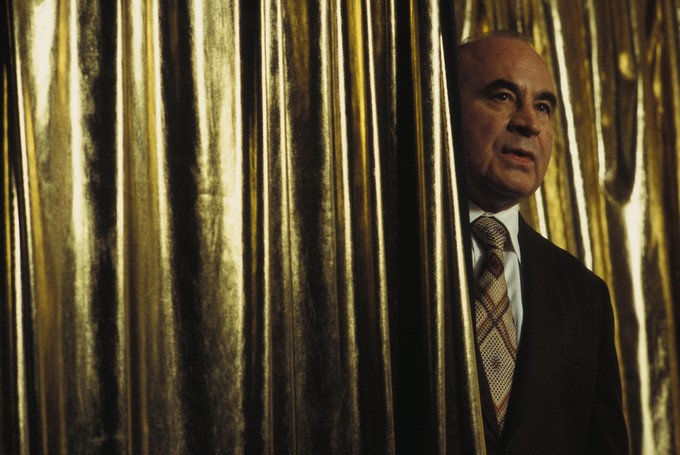 Between Hoskins, Philip Seymour Hoffman, and my fellow New Jerseyan James Gandolfini, we've lost three great, iconic actors this year, but Hoskins was the one I've been a fan of the longest. I'll always have memories of falling in love with the archetype of the hard-boiled noir detective in second grade via his Eddie Valiant, a love that has lasted for two decades (and shows no signs of stopping). His kind, wise dwarf in SNOW WHITE AND THE HUNTSMAN is the last we're going to see of the guy who could effortlessly go between ordering the deaths of innocents in one role and seducing Helen Mirren in the back of a van in the next. We'll never again see his name pop up somewhere in the credits, assuring us that at least one performance in whatever movie he was featured in would be kick-ass and memorably awesome.
Now if you'll excuse me, I have to go remedy some omissions from my mental library of Hoskins performances, including MONA LISA, SWEET LIBERTY, and the original PENNIES FROM HEAVEN miniseries.
We'll miss you, Bob, and thank you for your contribution to our memories, and to the art form we all love so much.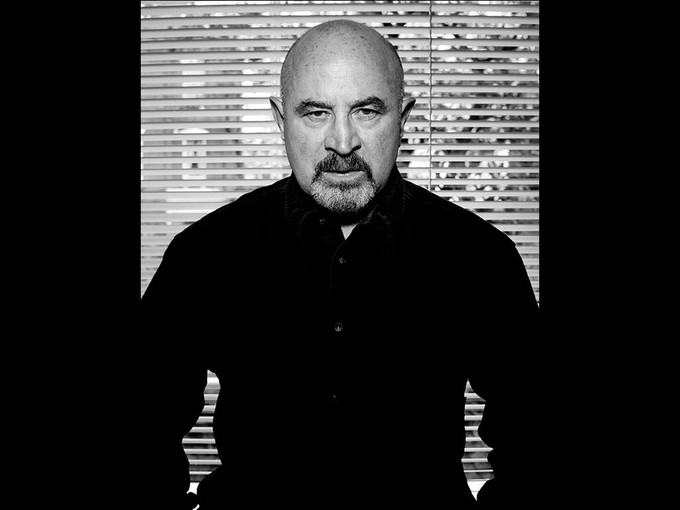 -Vincent Kim-Zahedi
"Papa Vinyard"
vincentzahedi@gmail.com
Follow Me On Twitter