This weekend's WonderCon brought forth some new STAR WARS REBELS media. Set between the STAR WARS Episodes III and IV movies, the series premieres this Summer on Disney before migrating to its home on Disney XD.
Here's our first look at a finished sequence from the show. I like the sense of motion here and it's nice to have a Williams-esque score back in play, although I wish they'd gone with a different animation style. This still smells like THE CLONE WARS a tad too much - lessens unique personality a bit I think.
Speaking of John Williams-esque score, here's a fun and interesting discussion with composer Kevin Kiner about his approach to the new show (Kiner scored THE CLONE WARS as well and brought an agreeably rich and distinct sound and texture to that show).
Finally, The Powers That Be have released new concept art from REBELS. Two of the images are presented herein - you can find the rest HERE.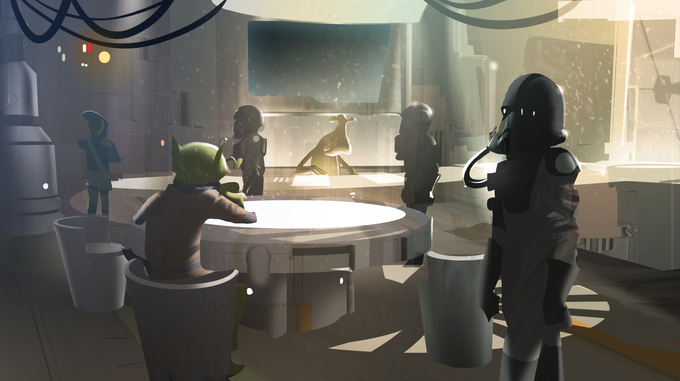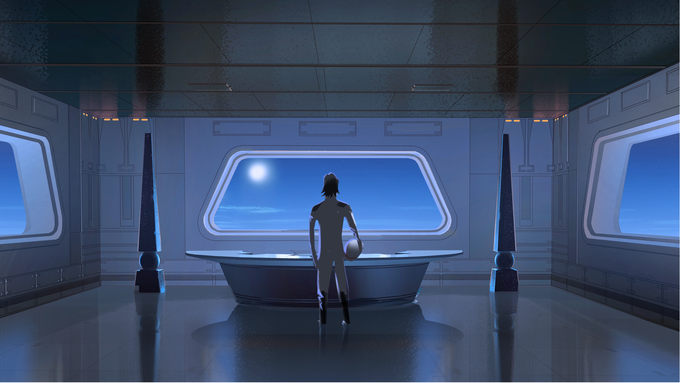 —————
Glen Oliver
"Merrick"
- e-mail
- Twitter