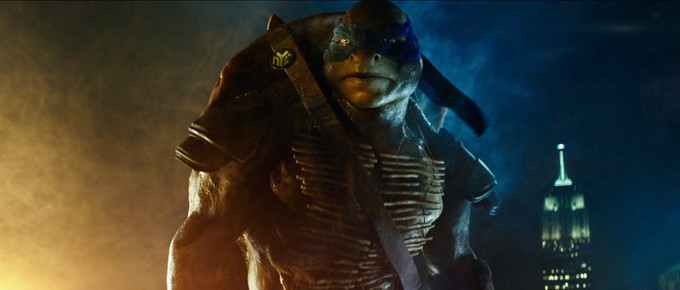 [via]
Johnny Knoxville will voice Leonardo and the great Tony Shalhoub will voice Splinter the Michael Bayified, Jonathan Liebesman directed NINJA TURTLES movie due in theaters this Summer.
This per Deadline.
While some may find my saying so sacrilege, I actually have no issue whatsoever with a Bay/Liebesman TURTLES picture - although I do understand some folks' reticence to embrace the notion. With my openness in mind, however, I did find the Turtles revealed in the recent / first trailer to be creepy as all get out. One fan tried to fix 'em HERE, but I don't know that the efforts helped much. So, I don't know what to say.
I guess we'll see how it call comes together when NINJA TURTLES opens in theaters August 8.
—————-
Glen Oliver
"Merrick"
- e-mail
- Twitter