Hey Yo, Draven here.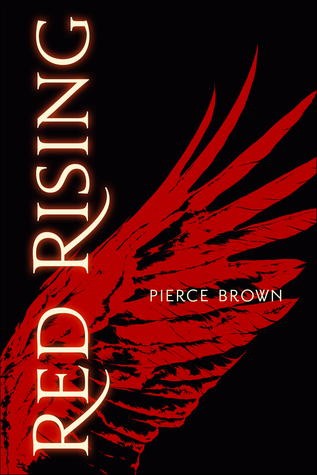 Deadline is reporting that Marc Forster is going to follow up WORLD WAR Z with another big budget novel adaptation, RED RISING. It will be based on a Pierce Brown novel that was just released and is the start of an epic, alternate society, sci-fi trilogy.
Forster will try to redeem his reputation after all of the behind-the-scenes issues on WORLD WAR Z and the disappointment that was QUANTUM OF SOLACE. I am a little surprised that Forster is going back to the big budget action films that seem to be his weakness. He has had much better success with films like FINDING NEVERLAND, MONSTER'S BALL, and STRANGER THAN FICTION.
No studio is attached yet but with the recent success of similar novel adaptations, two studios are said to be circling the project. Paramount is not interested however, in-part because of the bitterness over the WORLD WAR Z issues. Stay tuned as we should hear soon who landed the project.
Here is Amazon's description of the novel:
"Look beyond the inevitable comparison to The Hunger Games--Red Rising is the first book of a gritty, complex trilogy that paves its own way. On desolate Mars, the protagonist, Darrow, is caught in a class system that thrives on oppression and secrecy. He is a Red, the lowest member of society, born to toil in the bowels of the planet in service to the sovereign Golds. When Darrow suffers a devastating loss and betrayal he becomes a revolutionary, taking on a dangerous role in an attempt to bring about social justice. Questions of fate, duality, and loyalty, rise again and again in a cruel test of war between the sons and daughters of the ruling elite. By turns brutal and heartfelt, Red Rising is nonstop action with surprising twists and unforgettable characters."
Follow me on Twitter here!