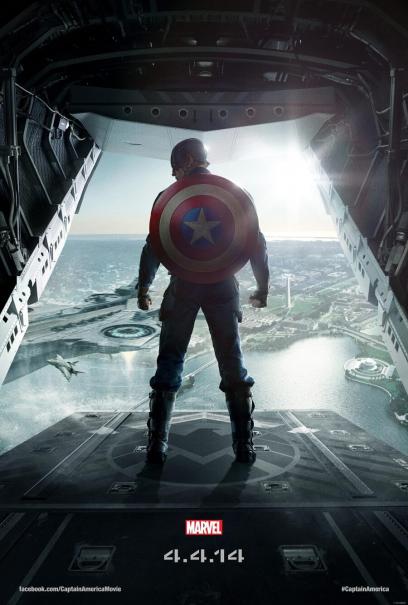 Nordling here.
I've heard through the grapevine that CAPTAIN AMERICA: THE WINTER SOLDIER is pretty terrific. I'm not very surprised by this information, considering that the source material from Ed Brubaker is one of the best, if not the best, Captain America stories from the comics. This is something of a building-block year for Marvel, setting the stakes for THE AVENGERS: AGE OF ULTRON next year, and I imagine that a lot of that preparation happens in THE WINTER SOLDIER.
I admire how Marvel gets its directing talent - sure, Anthony and Joe Russo may not have a lot of movie experience, but they've directed some of the best television series in the past 15 years, including ARRESTED DEVELOPMENT and COMMUNITY. They have what it takes to make that transition to tentpole films; in fact, I'd love to see more directors come from that place. Michelle MacLaren for WONDER WOMAN? Why not? She's a talented director, good with character as well as action. A lot of great talent out there, waiting for the moment.
But I digress; apparently, Marvel is also very pleased with the results for CAPTAIN AMERICA: THE WINTER SOLDIER. So much so, in fact, that apparently they've offered them the third film to helm, according to Variety. It's not unprecedented for Marvel to offer the sequel to returning directors, but it's still rare enough that shows that Marvel has a ton of confidence in the brothers. As for THE WINTER SOLDIER, as I've said, I've heard really good things. Summer starts April 4th this year.
Nordling, out.