UPDATE 4:03 PM CST USA 27 JANUARY 2014
The image below is now extremely EMBIGGENABLE by clicking!
=========================
BBC has issued our first look at incoming Doctor Peter Capaldi's official attire for the upcoming 8th Season/Series of the show, which'll premiere later this year.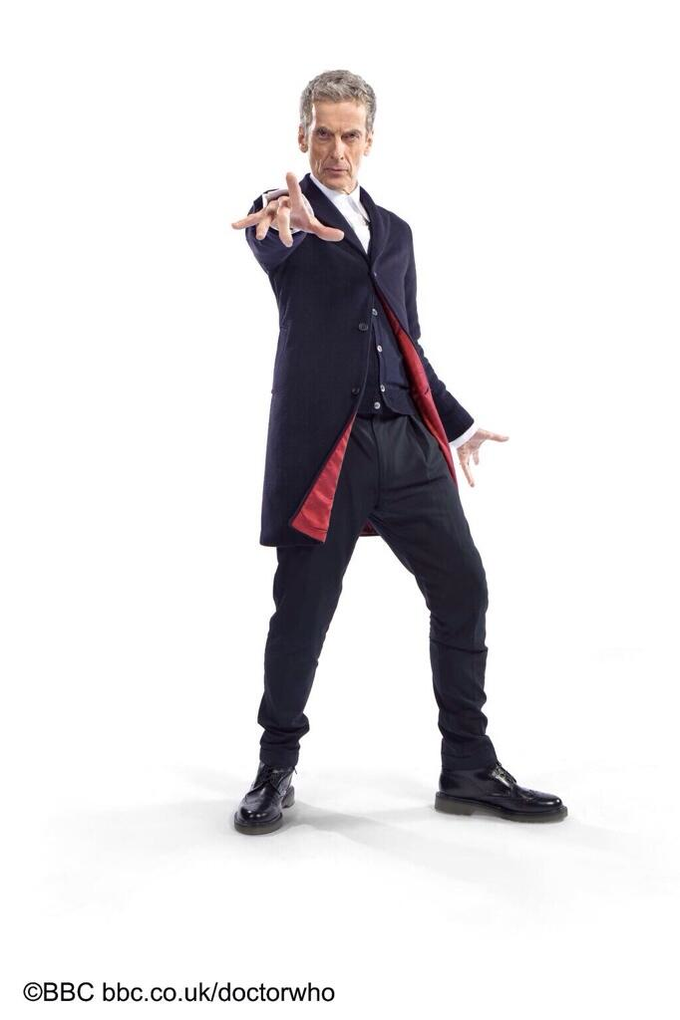 Strongly evokes the show's Pertwee era - which is a great thing and a good sign regarding what may be in store for us…
—————-
Glen Oliver
"Merrick"
- e-mail
- Twitter
- Google +