Ahoy, squirts! Quint here. Since it's the season for giving, how about we have a simple contest for a big awesome prize?
The folks at Sideshow have offered up the mightiest of Earth's mightiest heroes, this incredible (yuk-yuk-yuk) maquette of the Mark Ruffalo Hulk from The Avengers.
With a retail price tag of $649.99 this guy is going to make on lucky geek's 2014.
Standing over 2 feet tall, this quarter scale Hulk maquette is one huge and awesome piece. Check him out: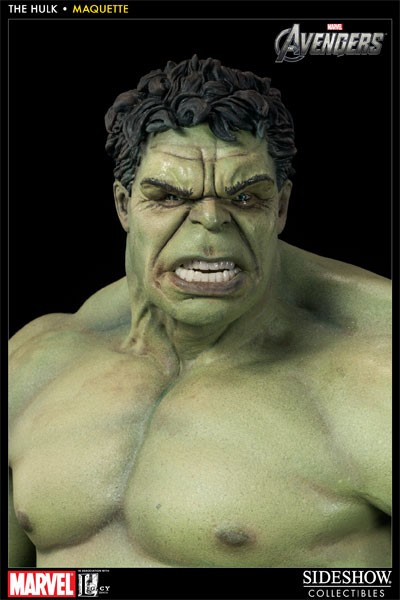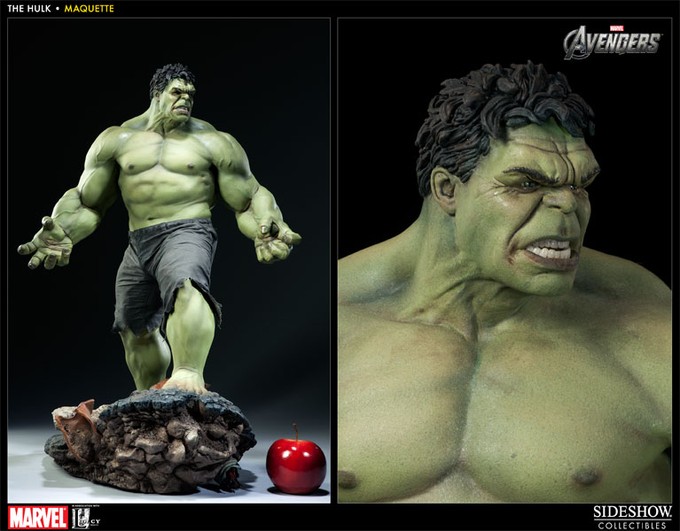 Rad, right? Normally for a prize this big I'd make you run around a bit, create some awesome art piece or youtube video to prove you are the best home for Hulky here, but since it's the holidays and ain't nobody got time for that, how about a straight up luck-of-the-draw contest?
In order to win that statue you have to visit this dedicated contest page at Sideshow and fill out the little form, and cross your fingers that you get a little Doc Banner of your very own. The contest is open from the moment you're reading this until the very first minute of the new year, January 1st, 2014
Anybody can enter, but if you're outside of America there is a possibility of getting hit with an import tax. Also, I want to point out that Sideshow just offered up the statue, so the winner will have to foot the bill for shipping. Sucks, I know, but that's what the Sideshow guys were willing to do and you are getting a $650 2 foot statue out of it, so it's not that terrible of a catch.
Good luck! We're all counting on you.
-Eric Vespe
"Quint"
quint@aintitcool.com
Follow Me On Twitter