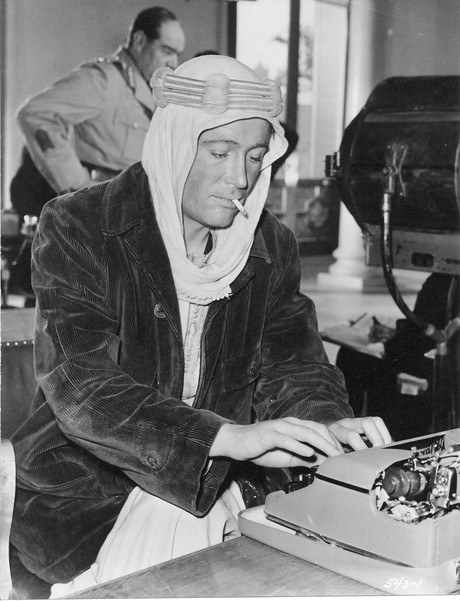 Hey guys, Quint here. It's been an asshole of a Sunday for movie lovers. Peter O'Toole left us today... if there is any justice in this world, he'll be about 3 ½ sheets to the wind with Richard Harris, Richard Burton and Oliver Reed about now.
Although he was a working actor long before David Lean scooped him up his break into film history came with 1962's Lawrence of Arabia, one of those rare classic movies that not only lives up to its reputation, but surpasses it, thanks greatly to one of the most charming leading performances to ever grace the silver screen.
There's a reason why robot Michael Fassbender was obsessed with O'Toole's TE Lawrence. Not only was he ridiculously handsome, but he had the sort of wisdom in his young eyes you usually only find in your elder statesman actors.
That magnetism stayed with O'Toole throughout his long and impressive career, whether it's something critically lauded like The Lion in Winter or a paycheck movie like Supergirl. That's one of the things I respected the most about Mr. O'Toole... he treated every project like it was Shakespeare and gave it his all. When a talented actor respects his craft and yet can still feel confident enough to have fun with it you get magic.
One of my favorite of his lesser known performances is as cat burglar Simon Dermott in William Wyler's How To Steal A Million. O'Toole got to exercise his comedic chops while charming the hell out of Audrey Hepburn and the audience.
Now, I could be all respectful and talk about his great work in Lord Jim, Becket and Goodbye Mr. Chips, but if I'm going to be true to myself I have to pour a little love on Neil Jordan's High Spirits, which is a weird, weird '80s comedy about drunk ghosts starring Steve Guttenberg, Daryl Hannah and a young Liam Neeson, among many others, including O'Toole.
It was my first exposure to O'Toole and a favorite of mine growing up. I haven't revisited it recently, but I carried my nostalgia for it into my 20s at the very least.
The '80s were an interesting time for O'Toole. He took a lot of crap jobs, but he also got to experiment with some weird directors, like Richard Rush in The Stunt Man, Richard Benjamin in My Favorite Year and Harold Ramis in Club Paradise.
Over the last 20 years, O'Toole wasn't content to fade away into retirement and still attacked actring roles in TV and film with the vigor of a young man, most notably in Venus, Troy and as the snooty food critic Anton Ego in Pixar's Ratatouille.
O'Toole can not be accused of letting life pass him by. He lived every day to the fullest and by doing so left a huge mark on the world of storytelling. He will be missed, but never forgotten.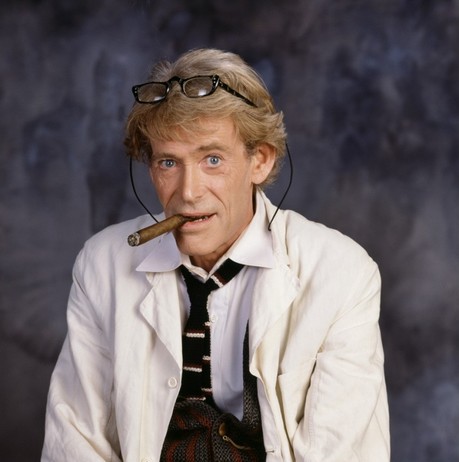 -Eric Vespe
"Quint"
quint@aintitcool.com
Follow Me On Twitter