Jeser Piedra took a photo of an AMAZING SPIDER-MAN 2 teaser poster he spotted in Vegas and…it appear to have the Green Goblin on it. We'd heard indications that GG might make some form of appearance (likely eased) in the upcoming sequel, but this poster suggests the appearance might not be so teasery?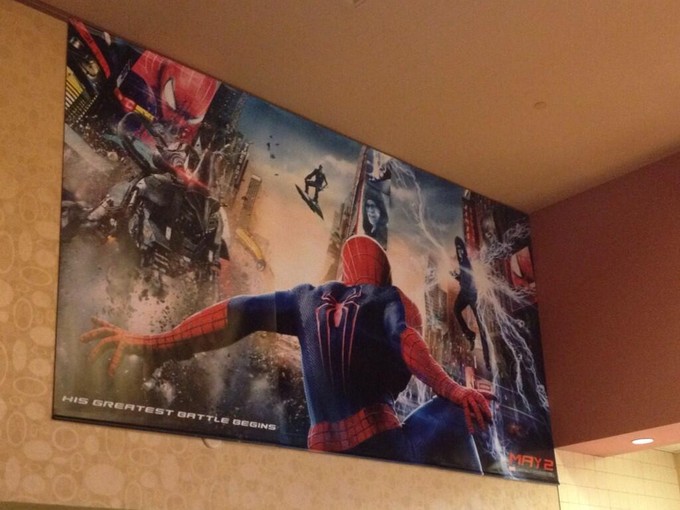 Jeser posterd the image on his Twitter stream and says he's gonna try to get a closer look / better shot of the poster today. You can see an embiggened version of the poster in question HERE and follow his progress towards finding a closer/more clear version HERE.
The poster also brings our first full hint of Paul Giamatti's Rhino character.
THE AMAZING SPIDER-MAN 2 releases Summer 2014.
Heads up via ComingSoon!
————————
Glen Oliver
"Merrick"
- e-mail
- Twitter
- Google +