Papa Vinyard here, now here's a little somethin' for ya...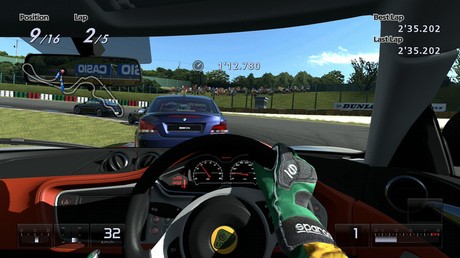 That GRAN TURISMO adaptation that we heard about a few months ago has taken its first real step forward towards getting made by securing the services of screenwriter Alex Tse. Tse, who wrote WATCHMEN alongside David Hayter and has been attached to the NINJA SCROLL movie and the HIGHLANDER remake, was hired by SOCIAL NETWORK/CAPTAIN PHILLIPS producers Dana Brunetti, Michael De Luca, and Kevin Spacey to adapt the mega-successful Playstation franchise to the big screen. Still no word as to what the story will be, or even what direction they are going with, but considering the narrative-free nature of the source material (which is really just a really elaborate racing simulator), their options are near-limitless. As long as Sony (and the producers) get badass cars, intense races, and something resembling a fetish for mechanics and decals, and I'll bet Tse can come up with whatever the hell he wants.
I love WATCHMEN (the DIRECTOR'S CUT is a home-run, as far as I'm concerned), and one of the major coups of that script is its ability to tell a long, complex story without 100% settling on a single protagonist, so I'm holding out hope that he can conjure up an interesting narrative without simply making it a one-man-on-a-vengeance story or something (like the NEED FOR SPEED adaptation appears to be). Hell, maybe he could make a contemporary RUSH-type movie about the current state of international professional racing. Whoever they get to direct this will give us a better clue as to what direction this movie's going in, but honestly, we can't even begin to speculate at this point.
What do you imagine a GRAN TURISMO movie would look like?
-Vincent Zahedi
"Papa Vinyard"
vincentzahedi@gmail.com
Follow Me On Twitter