Here's a new poster for NOAH. This has been Darren Aronofsky's passion project for some time, and recently we've heard rumblings of dissent between Aronofsky and the studio regarding the fim's final cut…along with word that religious folks aren't taking terribly kindly to the film.
All of which…makes this movie much more interesting to me. As does this comment from a recent THR report about alleged troubles on the picture.
The use of visual effects has been so extensive that in some scenes, only an actor's face is in the final image. The film relies on effects to create the flood, of course, but in addition, Noah doesn't feature any real animals. Aronofsky said the creatures in the film are "slightly tweaked" versions of those that exist in nature, and there also are fantastical beings in the mix. The director recently told DGA Quarterly that Industrial Light & Magic had said it did the most complicated rendering in the company's history for the film -- "a nice badge of honor," he said.
That's kinda cool no matter how you look at it, right? Here's the poster…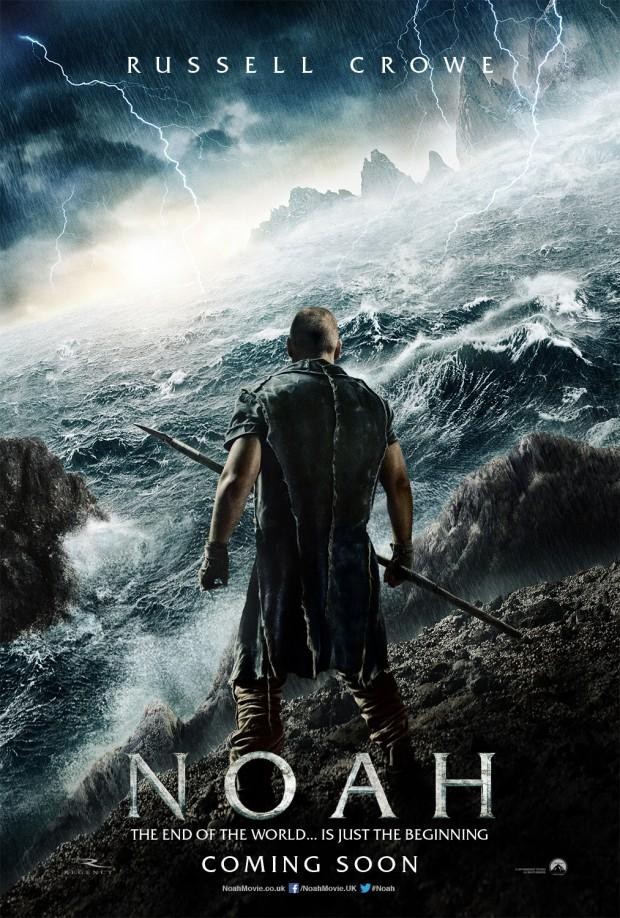 We should get a clearer sense of NOAH when the film's first trailer releases (officially) shortly (a bootlegged trailer made the rounds on the Net and was summarily disappeared a few weeks ago). But for now, here are two annoyingly abrupt and unhelpful teases of what's in store...
————————
Glen Oliver
"Merrick"
- e-mail
- Twitter
- Google +