George Miller's MAD MAX: FURY ROAD is before cameras once more. This time 'round Sydney.
My understanding is: these are not reshoots. Rather, they're realizing footage which the production crew intended to capture during the picture's principal photography - but were unable to do so for whatever reason.
Frequent contributor (and most excellent Maxian) David called our attention to THIS page, where a few spy cam shots of the continued production can be found. We've seen these vehicles in other BTS shots - although it's interesting that we're now seeing them in what appears to be a rather different environment (lush green vs apocalyptic desert).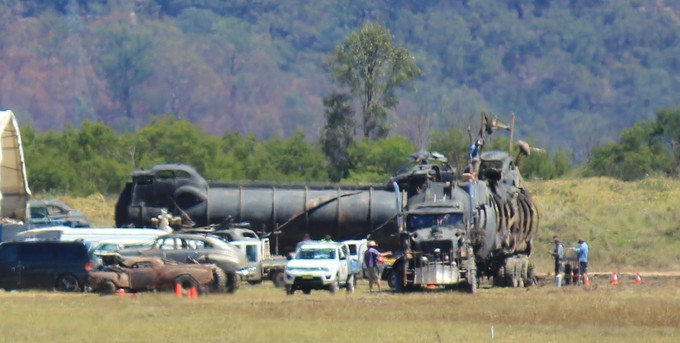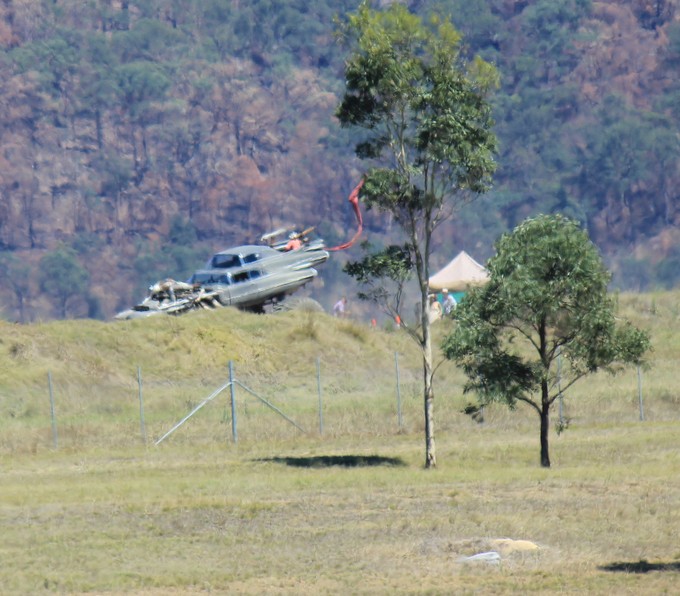 Still no word on when we'll see this thing on screen, although recent hints have suggested its planned 2014 release may be pushed into 2015. Treat anything you hear along these lines with skepticism until The Powers That Be issue an official statement on the matter.
You can find a few more shots via the link above.
————————
Glen Oliver
"Merrick"
- e-mail
- Twitter
- Google +