Two weeks ago Torch torched the pretty scientist who betrayed him, and I think Skye was placed on double secret probation.
ABC says of tonight's "FZZT," the first of four new episodes airing in November:
When floating bodies turn up, Coulson and the Agents of S.H.I.E.L.D must hunt down an elusive killer. No one is safe -- not even the team.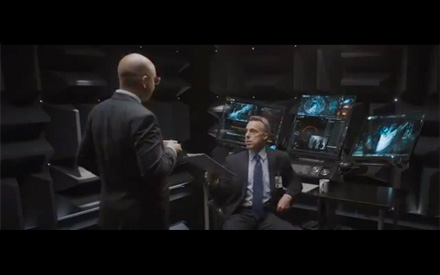 Titus Welliver ("Lost") in this episode reprises SHIELD Agent Blake, the role he first played in "Item 47." ("Item 47" being the 12-minute 2012 short included as an extra on the Blu-ray of Joss Whedon's "The Avengers.")
Ain't it cool?