Papa Vinyard here, now here's a little somethin' for ya...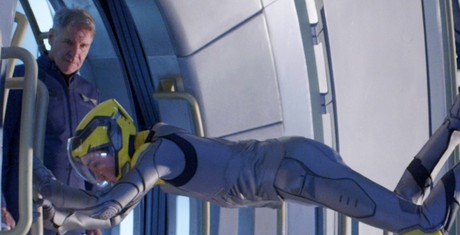 Two weeks ahead of its release, and we may have just gotten our best look at ENDER'S GAME thus far. This promotional featurette touting Digital Domain's FX work on the film highlights some set-pieces, like the zero-g training Ender goes through, that we haven't seen this extensively until now. The designs and action we see are, for the most part, actually pretty cool in a way the trailers haven't been able to appropriately convey. Harrison Ford's looking slightly stiff in those bits we see of his character, but if nothing else, the flick looks like it'll have some impressive visuals and maybe even some genuinely killer action beats.
What do you guys think? Are you sold on this film, or does it look like a nice pile of "meh"?
ENDER'S GAME begins on November 1st.
-Vincent Zahedi
"Papa Vinyard"
vincentzahedi@gmail.com
Follow Me On Twitter