UPDATE 12:14 PM CST USA OCTOBER 9 2013
New word is the information below may not necessarily be the case - and may not have even been formally determined/set yet. Consume with a sprinkling of salt.
================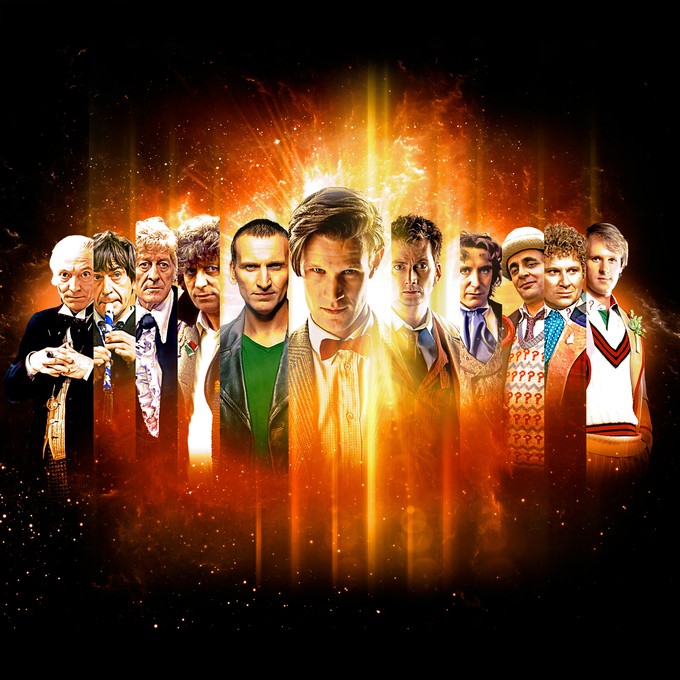 DoctorWhoNews notes that BBC America may've inadvertently revealed their scheduling for The Day of the Doctor (the 75 minute 50th Anniversary special episode) and AN ADVENTURE IN SPACE AND TIME, the very interesting looking docudrama chronicling DOCTOR WHO's creation and early production.
Says DWN HERE...
BBC America may have inadvertently revealed the time of broadcast for the 50th Anniversary Special, The Day of the Doctor, when they updated their advance schedules for November online. The details (now removed) indicated that after a week-long celebration of the series, it would premiere on 23rd November at 2:45pm Eastern time, meaning a UK broadcast of the 75-minute special at 7:45pm!
Note that The Day of the Doctor transmit time will be determined by when BBC One actually sends it out as the show will simulcast globally. I could find no evidence of these assertions on BBCA's site - but perhaps the listings have been removed due to articles like the one you're currently reading, or it's also possible I'm simply not looking in the right place.
More as we know more...
-------------------
Glen Oliver
"Merrick"
- e-mail
- Twitter
- Google +