Hey guys! Horrorella here...
Good news on the acquisitions front. After premiering at TIFF, Deadline is reporting that Dimension and RADiUS-TWC have picked up U.S. rights to Alexandre Aja's HORNS.
The film is an adaptation of Joe Hill's novel, wherein, after the murder of his girlfriend (Juno Temple), Ig (Daniel Radcliffe) spouts a pair of devilish-looking horns that compel anyone he interacts with to tell the truth.
No release date has been announced, but it appears that they are looking at 2014. I hope it's early 2014. The earlier the better, because I'm looking forward to this one. The story sounds interesting (and I've heard good things about the source material), I love Aja, and I am looking forward to seeing what he does with this thriller. Not to mention the fact that Daniel Radcliffe has been taking a series of interesting roles since HARRY POTTER ended, and I am enjoying watching him continue to develop as an actor.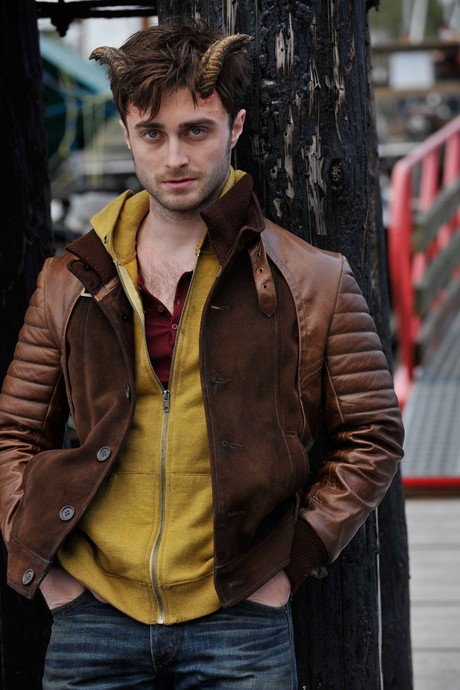 Follow me on Twitter