Hey guys! Horrorella here...
It looks like some details regarding Ang Lee's upcoming boxing film have emerged. Most notably, the film will be scripted by Peter Morgan, writer of THE QUEEN, FROST/NIXON, and most recently, Ron Howard's RUSH.
While plot details are still scarce, we know that Lee wants to focus on some of the classic boxing matches and rivalries that took place in the '60's and '70's. Specifically, between Muhammad Ali and Joe Frazier.
Morgan revealed to the Daily Mail that the film will be "a look at how brutal the confrontations were between Ali and Frazier. They were marked by how aggressive Ali was towards Frazier out of the ring. He taunted and belittled him."
Regarding the 3D work that Lee wants to bring to the film, Morgan states "Ang wants to work with 3-D technology that will make an audience feel as if they're inside the ring." Additionally, Lee will be blending new footage with actual footage taken of the fights.
Lee has proven himself a master at 3D storytelling through last year's THE LIFE OF PI. It's interesting to see him going from something so visually fantastic to something much more grounded in reality. I will be very interested to see how he employs the 3D tech in the ring.
What do you guys think?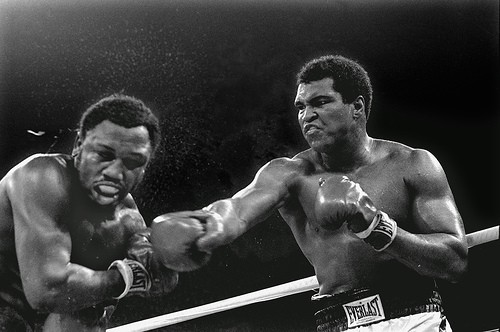 Follow me on Twitter