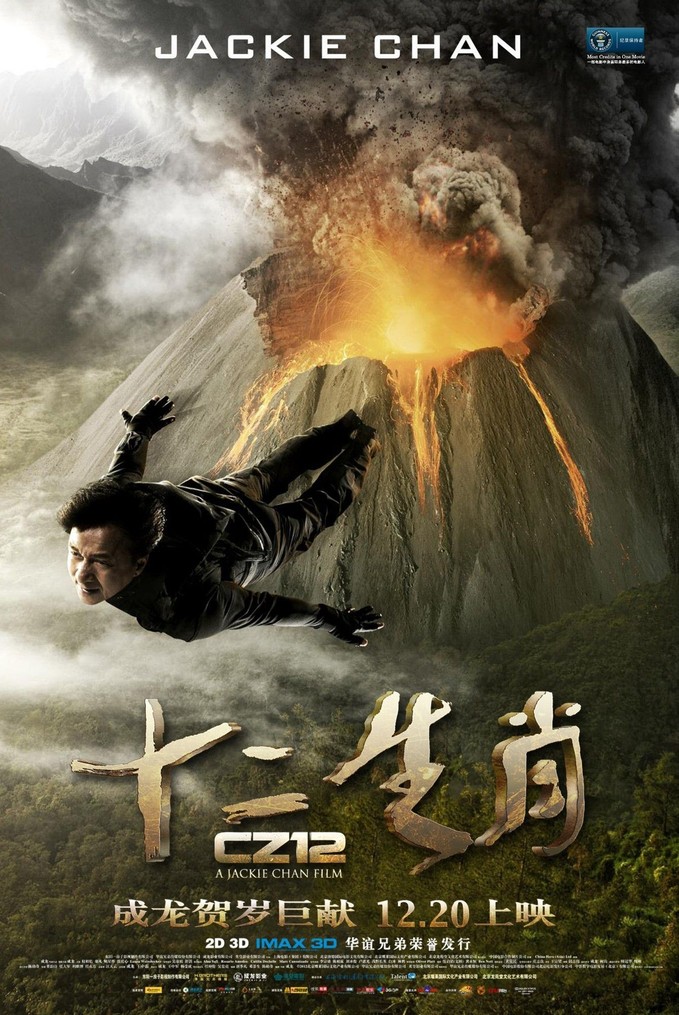 [not the US/domestic poster]
Take a look at this wicked trailer for CZ12, a new film directed by, written by, produced by, and starring Jackie Chan.
This one's an interesting beast - it's more or less a re-boot/revisitation of a universe brought forth by two previous Chan titles - ARMOUR OF GOD (1987) and ARMOUR OF GOD II: OPERATION CONDOR (1991).
The new film, also known as CHINESE ZODIAC (presumably CZ stands for 'Chinese Zodiac' and '12' represents the number of quest item 'heads' in the picture), sees Chan more or less reprising his role as an operative/treasure hunter whose adventures - become rather OTT-but-amazing in many regards.
While I don't recall either of the AoG titles in great detail, my overall sense of both of them is quite affectionate - and it's kinda hard to forget clips like this sequence from the second installment (it's much better without the heinously crappy dubbing and whatnot).
So here's a look at the new film - HD of the same can be found HERE at Apple. We'll be seeing CZ12 in a few weeks
-------------------
Glen Oliver
"Merrick"
- e-mail
- Twitter