Papa Vinyard here, now here's a little somethin' for ya...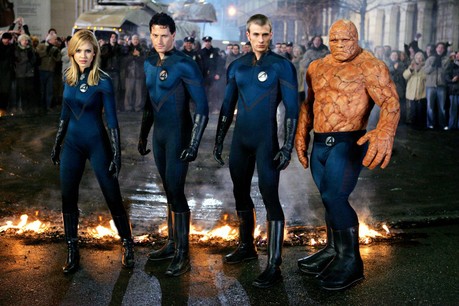 We knew that Josh Trank's reboot of the FANTASTIC FOUR franchise would be "A Matthew Vaughn Production", and now, Hollywood Reporter has announced that Simon Kinberg will also be onboard as a writer/producer on the flick. Kinberg, who first made his bones with his MR. AND MRS. SMITH script (which doubled as his grad school thesis), has worked on the last three X-MEN movies (including DAYS OF FUTURE PAST and excluding the two WOLVERINEs), JUMPER, and SHERLOCK HOLMES, not to mention in an uncredited capacity on the 2005 Tim Story-directed FANTASTIC FOUR (which does nothing to boost my confidence in this new incarnation). He's expected to do a massive re-write on the film, so hopefully the final product will be more FIRST CLASS than THE LAST STAND or the '05 FF4.
After all, as talented as Trank is, he's gotta have something to work with, right?
Clobberin' time for this FANTASTIC FOUR begins on March 6th, 2015.
-Vincent Zahedi
"Papa Vinyard"
vincentzahedi@gmail.com
Follow Me On Twitter