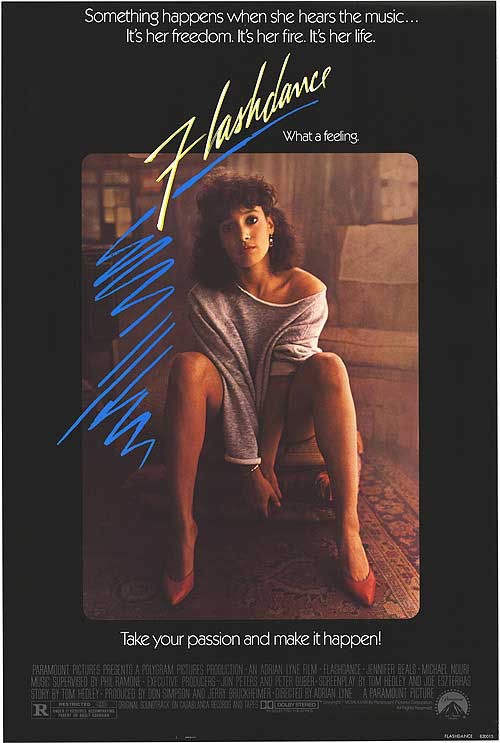 I've always held a special place in my heart for FLASHDANCE. Yes, I actually wrote that sentence and you read it correctly.
'Twas one of the first times I noticed and critically considered slick filmmaking (it was an early Jerry Bruckheimer project...interestingly, Paul Shrader's 1982 remake of CAT PEOPLE was another film whose style caught my eye...Bruckheimer Executive Produced that a year earlier), and I had a raging crush on lead actress Jennifer Beals (she's still looking damn, damn hot).
As incomprehensible as it may seem, the film turns 30 years old this year - an occurrence recently commemorated by a special screening at the Aero theater in Los Angles. Beals was in attendance, as was FLASHDANCE director Adrian Lyne (who later helmed), Michael Nouri (male lead and romantic interest to Beal's character in the film), and actor Kyle T. Heffner.
Beyond The Marquee was on hand and grabbed some video of the event's post-screening discussion. Here's an embed of the proceedings - you can find more at Beyond The Marquee HERE.
-------------------
Glen Oliver
"Merrick"
- e-mail
- Twitter