Here's an image of Meryl Streep as seen in INTO THE WOODS, an adaptation of Stephen Sondeheim/James Lapine's legendary musical - helmed for the big screen by Rob Marshall (PIRATES OF THE CARIBBEAN: ON STRANGER TIDES and CHICAGO).
The film stars Chris Pine, Johnny Depp, Anna Kendrick, Emily Blunt, and James Corden, Meryl Streep, and more. Regarding Streep's role, a press burst from Disney says...
Meryl Streep ventures "Into the Woods" as the Witch who wishes to reverse a curse so that her beauty may be restored. The humorous and heartfelt musical, a modern twist on the beloved Brothers Grimm fairy tales, explores the consequences of the quests of Cinderella, Little Red Riding Hood, Jack and the Beanstalk and Rapunzel—all tied together by an original story involving a baker and his wife, and the witch who cast a spell on them. In theaters Dec. 25, 2014.
Here's the newly released shot of Streep, hopefuly this is her non-restored beauty mode?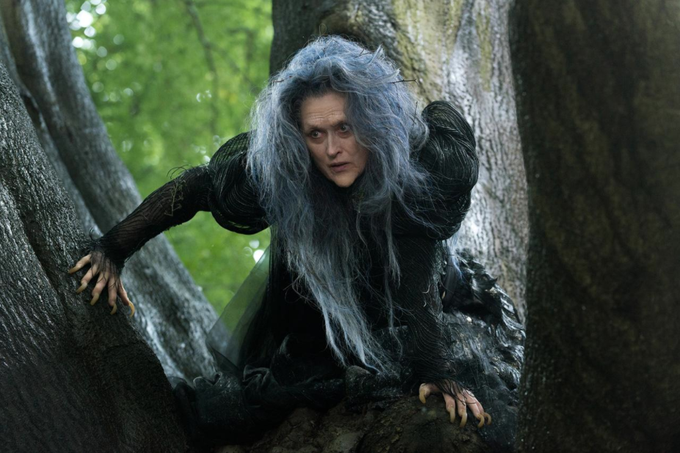 -------------------
Glen Oliver
"Merrick"
- e-mail
- Twitter
- Google +