Hey guys! Horrorella here...
Here's a bit of fun for your Tuesday afternoon. Epic Pictures released the full trailer for their upcoming creature-feature BIG ASS SPIDER.
The unlikely heroic duo of a blue-collar exterminator (Greg Grunberg) and Latino security guard (Lombardo Boyar) must save the day when a giant spider escapes from a military lab and rampages the city of Los Angeles.
One of these things invaded my house a couple of weeks ago. Maybe not quite THIS big, but pretty damn close. The younger brother of the spider pictured in this footage. (seriously - google "giant house spider" and you'll see what we were dealing with). It took an army and the national guard and a ton of bug killer to bring the fucker down, so I understand the pain of these characters.
The film looks to be a little on the cheesy side (but with a title like BIG ASS SPIDER I'm pretty sure they weren't going for gravitas), but still a whole lot of fun. It was directed by Mike Mendez (GRAVEDANCERS) and co-stars Ray Wise, Lin Shaye and Claire Kramer, so I say, "hells yeah."
BIG ASS SPIDER opens in theaters and on VOD on October 18th.
What do you guys think?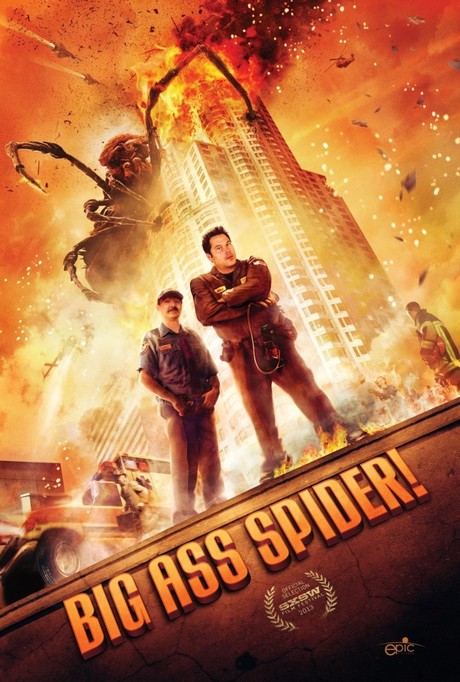 Follow me on Twitter