Hey Yo, Draven here.
Thanks to our friends over at The Digital Bits, we now have the official word on when PACIFIC RIM is going to come crashing into your homes. Warner Bros has announced a release date of October 15th for the 3-D Limited Blu-ray, Blu-ray/DVD combo, and DVD. The special features on the Blu-ray will include the following
Audio Commentary by director Guillermo del Toro
The Directors Notebook
Drift Space
The Digital Artistry of Pacific Rim
The Shatterdome
Focus Points
Deleted Scenes
A Blooper Reel
This is a quick turnaround for del Toro's film. It came out a month after Warner Brothers' other big summer tentpole, MAN OF STEEL and is being released on Blu-ray an entire month before that film. (MAN OF STEEL is coming to BD November 12th.) This should be a pretty spectacular looking and sounding Blu-ray and will probably end up being one of my "samplers", to show off my set-up. Hopefully this home release will do well enough (along with the $404 million worldwide gross) that WB will let del Toro make the sequel he really wants to. Only time will tell, but if you want to help the cause out pick up one of these releases on October 15th (click on the pictures to go to Amazon to pre-order):
3-D "Limited Edition Gift Set" Blu-Ray: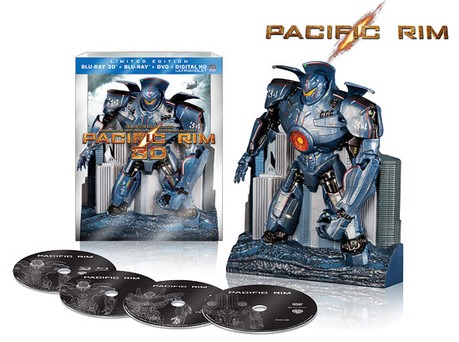 Blu-ray/DVD combo: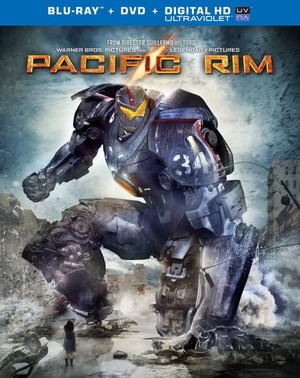 DVD: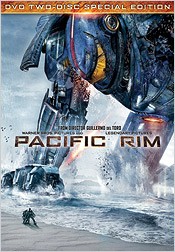 Follow me on Twitter here!