Hey Yo, Draven here.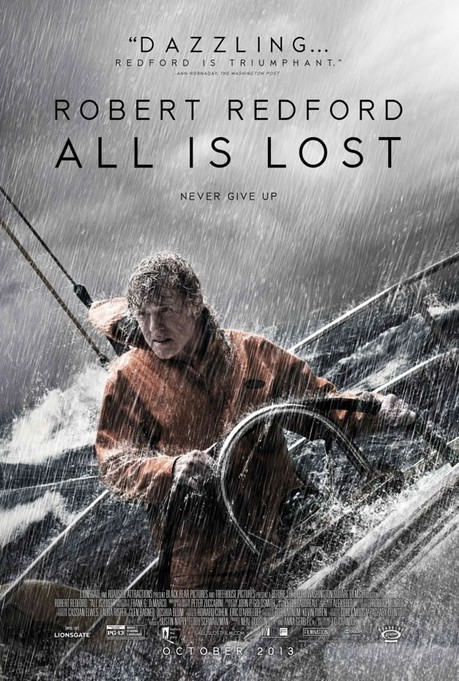 Our final one sheet for the day is for J.C. Chandor's ALL IS LOST. It debuted at this year's Cannes Film Festival and received universal acclaim. It is a one man show with Robert Redford playing the old man stuck at sea and it sounds like he has a good shot of receiving some acting awards. That is all they really need to get across and this poster does a good job of that. Another film this October that I cannot wait for.
Follow me on Twitter here!