Hey Yo, Draven here.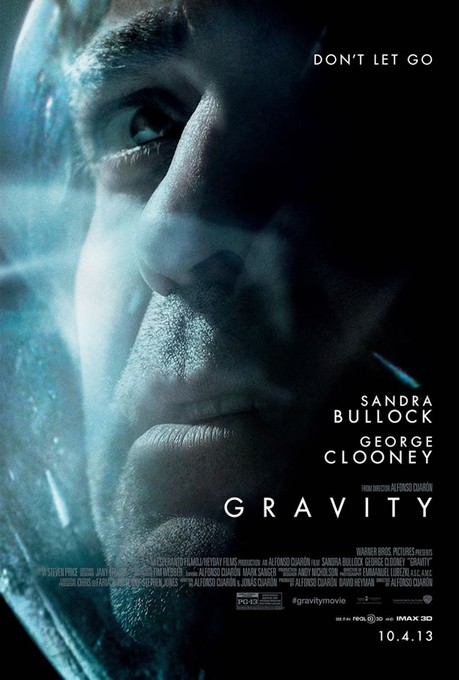 Our second consecutive poster featuring George Clooney. This is one of the most anticipated films of the fall. It has been seven long years since Alfonso Cuaron's last film CHILDREN OF MEN was released and GRAVITY is receiving a ton of great buzz already. (Beaks had a chance to see the film and his review will be posted on the site after GRAVITY plays at the Toronto International Film Festival.)
Again, this is another film that doesn't need a poster to accomplish much more than displaying the actors and a general sense of tone. Even though George Clooney is the supporting character to Sandra Bullock's lead performance, he is a big enough star that he deserves his own poster. This poster is also very ominous as the look on Clooney's face is one of fear and desperation. I cannot wait to see this film.
Follow me on Twitter here!