Howdy do, everyone, Papa Vinyard here.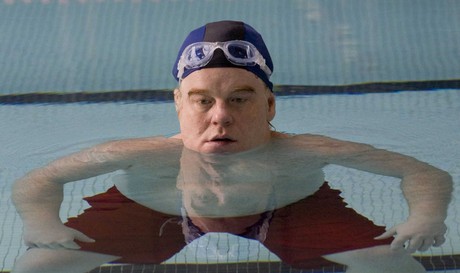 I love Philip Seymour Hoffman's work; I mean who doesn't? He's been in all but one of Paul Thomas Anderson's movies, and from his cocky prick in HARD EIGHT, his sad-sack sound guy in BOOGIE NIGHTS, his softy nurse in MAGNOLIA, and, of course, his recent MASTER-ful performance as L. Ron Hubbard surrogate Lancaster Dodd, he's knocked it out of the park every time. He has the ability to make a huge impression with a limited amount of screentime; his smaller roles in ALMOST FAMOUS, CHARLIE WILSON'S WAR, MISSION: IMPOSSIBLE III, ALONG CAME POLLY, SCENT OF A WOMAN, THE TALENTED MR. RIPLEY, THE IDES OF MARCH, THE INVENTION OF LYING, and several others are all conspicuous highlights of those films. It broke my heart to hear that he was struggling with addiction, and required rehab right in the midst of his flourishing career. But it hasn't appeared to slow him down, as he's just about to sign on to SAFE HOUSE director Daniel Espinosa's upcoming CHILD 44.
Hoffman will be in good company; the project, which is currently shooting in Prague, also stars Tom Hardy, Noomi Rapace, Gary Oldman, Paddy Considine, and the new ROBOCOP, Joel Kinnaman. The story involves Hardy as a Russian cop investigating a child-killer in 1950's Soviet Union while fighting the will of Stalin's regime, which insists that the crimes don't really exist. Rapace plays Hardy's wife, and Oldman will play his superior; no word as to whether Considine, Kinnaman, Hoffman, or someone else entirely will be playing the murderer. I'm hoping for Hoffman; we've seen in the past that he's capable of both tender weakness and glowering menace, and it would be a great knockout role to remind people that no amount of heroin in the world can muddle his acting talents.
Again, while I wasn't bonkers about SAFE HOUSE, I'm in love with this cast. Any two of those actors would probably get me in the theater, but all of them? Yeah, I think all I need's a poster on this one to whet my appetite. Hope they push the Hoffman so people know that whatever personal problems he has, he is still a fucking amazing thespian, and that his presence is an attribute to any film he appears in.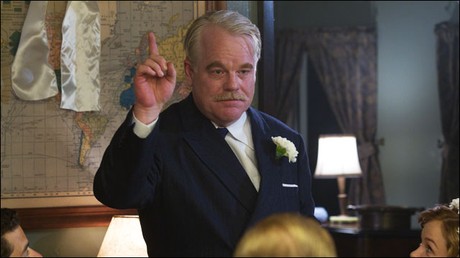 -Vincent Zahedi
"Papa Vinyard"
vincentzahedi@gmail.com
Follow Me On Twitter